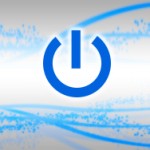 Who doesn't love finding that perfect gadget that makes things so much easier? Robin Nodland, FAPR, RDR, CRR, a freelancer from Portland, Ore., and a member of the NCRA Technology Committee, has a few suggestions from around the Web for monitor mounts, audio recording, webcams, surge protectors, and apps.
"I love my dual monitors," says Nodland. "I have one landscape orientation and one portrait. I can edit and have exhibits up at the same time." A monitor mount will help keep screens organized and at an ergonomic eye level. This guide by How-To Geek will help you figure out how to pick the right monitor mount for your setup.
"Every now and then, we need a solution for rerecording audio for a number of reasons," says Nodland. She recommends another article by How-To Geek about recording sound coming from your PC. The article has three solutions, two of which use software solutions and one "relies on an old trick that connects your computer's audio output to its audio input with an audio cable."
"We've noticed a pattern after years of notebook testing: Built-in webcams generally stink," says Andrew E. Freedman in an article for Laptop Mag reviewing the best webcams. Use a webcam for an upcoming NCRA Skills Test, a webconferenced deposition, or as a way to talk to remote clients.
"I am very protective of my surge protector," says Nodland, and anyone who has suddenly lost power just before saving a file can relate. This article by Wirecutter reviews a surge protector with a fail-proof method of letting you know when it's time to replace it.
And finally, to cover all your bases, Wirecutter has the best tech and apps for your home office. "You don't need the thinnest, lightest, or most elegantly designed items for your home office," says the Wirecutter team. "In the space you make your living, you want reliable, comfortable, efficient tools — though it doesn't hurt if they look nice, too." The review includes storage and backup solutions, laptops and phone docks, routers and modems, productivity and finance apps, and more.