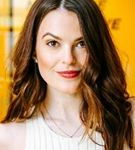 Learn more about how networking can help boost your business from Alexandra Williamson, chief brand officer for Bumble, when she presents a session on networking for business at NCRA's 2019 Business Summit being held Feb. 1-3 at the Manchester Grand Hyatt in beautiful San Diego, Calif. Don't miss this opportunity to take your business and yourself to a whole new level.
Williamson will share with freelancers, firm owners, and managers attending the event how to expand business networks that are essential for client growth, as well as tips for helping your staff become superstars. Take advantage of this opportunity to find out more about how networking and social media platforms can work for all businesses as tools to spur growth, increase business, and maintain a successful business.
The 2019 Business Summit schedule features additional experts who will not only inspire your business development but also will become a part of your network to help bolster your company into the future. The event will also include compelling panel discussions on topics critical to the growth of the profession and even more networking opportunities than in previous years.
Also making a comeback is the Super Bowl Party to close out the event – another great reason to stay overnight Sunday for an extra few days to really get to know this one-of-a-kind city.
Highlights of this resource-packed event include: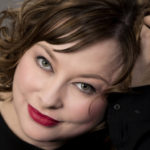 Ann marie Houghtailing, entrepreneur, storyteller, and business coach, will present her Storytelling & Business Development session. Houghtailing, who launched her practice as a business development expert in 2009 with only $5 in her pocket, a MacBook, and a truckload of tenacity in the worst economic climate of her life, developed the Corporate Alliance Partner for the Institute for Sales and Business Development at the University of San Diego, Calif., just one year later. Today, she holds the reputation as one of the most sought-after business development and storytelling experts in the country and speaks regularly on narrative leadership and how to use storytelling as a tool of influence in business with her trademarked Narrative Imprinting process.
Speaker and past NCRA Director Mike Miller, FAPR, RDR, CRR, is a freelance court reporter from Houston, Texas. As a follow-up to his Tough Love sessions, which have been held at national and state conferences throughout the United States, Miller will lead a seminar called "Tough Love Part 2," which will challenge most sacred beliefs about the business of court reporting with a focus on why being stuck in 1985 isn't going to alleviate any of the issues faced by agencies and reporters in the 21st century.
Also on the schedule is Eunice Carpitella, a professor at the Wharton School at the University of Pennsylvania, who will serve as keynote speaker. She will address the practical idea that simple shifts in our routine patterns of interaction and mindset make it possible for business leaders to include, engage, and unleash everyone in solving problems, driving innovation, and achieving extraordinary outcomes.
Don't wait. Register now for NCRA's 2019 Business Summit. Save money by booking your hotel now before the guaranteed room block ends Jan. 8, 2019. Remember, online registration for the 2019 Business Summit closes Jan. 20, 2019, and onsite registration and pricing starts Jan. 21, 2019.
February is the perfect time to enjoy the beauty, sunshine, and numerous attractions San Diego has to offer.