There has never been a better time to be a part of NCRA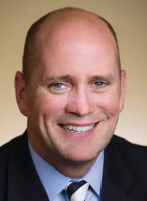 When I accepted the NCRA Board of Directors' offer to serve as the association's executive director and CEO in May 2012, I presented a vision of the future that largely was built around what I saw as the top priority — the need for a "game-changing" initiative that had the capability of altering the landscape of court reporting education. More to the point, I felt that we needed to take steps to get far more students enrolled in court reporting programs and to increase the percentage of qualified court reporters emerging from schools.
The urgency behind the educational initiative we launched a year ago, as well as a number of other priorities, initially emerged as findings from Writing Our Future, which effectively had become NCRA's de facto strategic plan. But we needed more than a de facto strategic plan; we needed an actual strategic plan. Our new strategic plan, which, based on the five-year horizon it encompasses, is entitled "Vision 2018." As they should, our priorities are designed to stretch NCRA's capacities and capabilities to take on new challenges, to try new approaches, and to make wider and more efficient use of available resources, most notably our volunteer capital.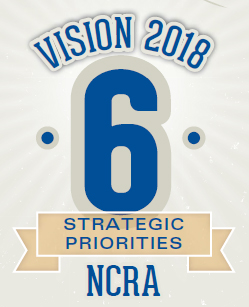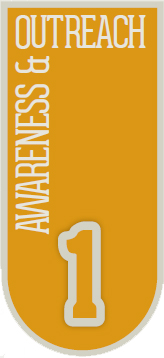 Ask any court reporter, captioner, or CART provider in which three areas NCRA should focus its primary efforts, and in virtually all cases one of three answers would be some version of building wider recognition and appreciation of stenographic reporting. This point was reemphasized to us in last fall's membership needs assessment, and thus Awareness and Outreach serves as the first of our six strategic priorities.
Court Reporting and Captioning Week
A major success story for NCRA earlier this year was the introduction of a new concept within our awareness efforts: Court Reporting and Captioning Week. The idea was to get members to focus disproportionately on awareness efforts during a single week in February. NCRA provided an array of tools on our website — from press release templates to customized logos highlighting NCRA certifications to presentations and more — and then we took to social media, digital newsletters, and other media to encourage the entire court reporting community to get involved. The results were astounding with not just members but schools, state associations, and vendors taking up the cause. In 2014, we will have the second annual Court Reporting and Captioning Week while we otherwise push the entire court reporting community to work on Awareness and Outreach throughout the year.
Outreach
In 2012-13, NCRA continued a sustained effort to work with other organizations from the legal fi eld and deaf/hard-of-hearing community to reach out to their members in an attempt to build awareness of court reporting, captioning, and CART. This included visits to and/or exhibits at several meetings and conventions — e-Courts in December and the ABA's Tech Show in April, as well as a visit to the National Center for State Courts and the National Association of Court Management. We also published an article in the January/February edition of Court Manager magazine on the merits of using realtime in a judicial setting. Overall, we attempted to better connect our outreach efforts with our overarching Awareness and Outreach efforts, something we will do more in 2014 and beyond.
New Public Relations Capability
In late 2012, NCRA commissioned Bendure Communications to serve as the association's public relations agency. Bendure has proven to be the ideal partner for NCRA in that its model is not that of the large-scale agency that takes on all the work. Instead, Bendure follows a model of rapid-fire exposure for hundreds of members simultaneously. Whether a member has earned new certification, taken part in the Veterans' History Project, or otherwise earned some distinction large or small, they now have the capability of quickly getting word out to their local media through NCRA and Bendure. The overall effect, then, is a consistent, growing drip of media exposure for the industry at large.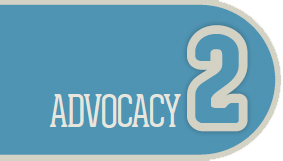 Legislative Boot Camp
In March, 75 state leaders came to the Washington, D.C., area for three days of intensive training through NCRA's Legislative Boot Camp. This program always includes a "Hill Day," during which we take leaders to Capitol Hill and allow them to roam the halls of Congress, meeting face to face with members of Congress to talk about issues of significance to court reporters. This year, we encouraged both houses of Congress to support legislation known as the U.S. Local Courthouse Safety Act. This legislation would allow local courthouses without metal detectors and other types of security equipment to procure it at no effective cost from the federal government. NCRA's efforts were buoyed by the Capitol Hill visits by 75 of our members, and we will persevere to get this legislation passed.
State Mini-Boot Camps
The popularity and effectiveness of Boot Camp at the national level has led to several requests to conduct customized versions of the event at the state level. Over the past year, we have hosted events in Tennessee, Mississippi, Kentucky, Pennsylvania, Massachusetts, and Maine. Our government relations staff then has the opportunity to hone and sharpen messaging and tactics based on the specific c legislative threats and opportunities within those states.
State Support
While NCRA certainly has a major presence in Washington, D.C., our legislative efforts occur on a more consistent basis at the state level. From mobilizing efforts to adopt or strengthen state certification for court reporters to counseling state associations on grassroots efforts to protect the positions of officials, from pursuing legislation aimed at instilling higher ethical standards to governing the relationship between court reporters and their clients, our government relations team plays a key role — often behind the scenes — in helping our members at the local level.
FCC Captioning Standards
For many years, we have worked with organizations from the deaf and hard-of-hearing communities to demonstrate the importance of captioning standards to the Federal Communications Commission and others. This past year, NCRA had a productive meeting with FCC representatives to discuss the need for captioning standards and to bring the perspective of realtime captioners to the table. We are confident that discussions will continue to fully engage our allies within the deaf and hard-of-hearing communities. Beyond that, NCRA works on an ongoing basis with the U.S. Congress to advance issues related to captioning, most recently in pushing a bill that would require closed captioning in movie theatres and on in-flight movies. Obviously such captioning does not require the services of a realtime captioner; however, it is by pushing for overall availability of quality captioning that we are able to demonstrate both the differences between captioning of live events and static content and that NCRA's pursuit of captioning standards is not just about serving the interests of our members.
Realtime Writers Act Grants
During this period of federal government sequester, securing funding from Congress for any purpose has been nearly impossible. Nonetheless, this year — as we have in years past — NCRA was able to work with court reporting schools across the country to get more than $1 million in distributed grants to support the Realtime Writers Act we guided through Congress many years ago. At a time when our schools can use such funding more than ever, NCRA once again was able to deliver.
Ethics First
For 2013-14, we bid adieu to NCRA's Ethics First Task Force, as it has completed several years of work in casting attention on the importance of court reporters and the clients with whom they work conducting business in accordance with established ethical standards. The Ethics First Program is a great example of how a task force of NCRA volunteers can mobilize for a cause, do great work, and then pass the torch to NCRA staff to carry outits vision on an ongoing basis.


Last August, the NCRA Board commissioned a sustained effort that had as its ambitious goal to increase the number of students enrolled in court reporting schools and to increase the percentage of qualified court reporters emerging from those schools.
Vision for Educational Excellence Task Force (VEETF)
With a year of meetings and conference calls under its belt, VEETF presented three separate initiatives to the Board in June, all of which were approved and incorporated into the coming year's budget.
1. Market Demand Study
One area of focus coming out of VEETF will be to commission a comprehensive study to determine the demand for court reporters, captioners, and CART providers over a defined period (three to five years). Such market intelligence will inform schools' student recruitment efforts, allowing them to point to more specific data than currently exists of demand not just on a general basis, but within geographic and specialty-area pockets.
2. Massive Open Online Course (MOOC)
This will be a bold, new approach to expose large audiences of potential court reporting students to the career opportunities available through stenographic court reporting. Using the MOOC concept, which is gaining traction and popularity in education circles, NCRA would build a portal through which it would offer modulated educational sessions at a low cost to teach a simplified theory. While the supporting elements need to be constructed, the general concept is that would be students would have the ability to learn a simplified theory through use of an iPad/tablet app or a steno-overlay keyboard, so as to avoid the large initial cost of purchasing a steno machine. The concept, further, is for large numbers of students to take part in the course either informally through the Internet or through a structured, distance-learning program via high schools.
3. Court Reporting Instruction
A large challenge that all schools face is that the percentage of students that successfully emerge from their programs to become court reporters is alarmingly low. For an abundance of reasons, this must change. The third VEETF subgroup focused on what can be done to dramatically improve graduation rates. Hope exists here because some court reporting programs graduate a much higher percentage of students than the average. We need to know what it is that distinguishes these programs from others, and NCRA has embarked on a second study that will seek to isolate the variables in court reporting instruction that breeds such levels of success before finding ways for all programs to emulate those best practices.
CareersinCourtReporting.com
This year, NCRA launched a new website, CareersinCourtReporting.com, which replaced our bestfutures.com website. The new site included new content and messaging that focuses more distinctly on the individuals who visit the site and the questions they might have about court reporting rather than on pigeon-holing existing NCRA content to fi ll an alternative need of student recruitment.
Advertising
Throughout the year, NCRA purchased social media advertising that used micro-targeting techniques to focus on individuals with a higher propensity to consider court reporting as a career. To supplement these efforts, NCRA ran advertising in the Wall Street Journal Student Edition and in School Counselor magazine to reach out directly to students in classrooms, as well as to the many high school guidance counselors who serve as gatekeepers to the decisions of millions of youth across the country.
Enrollment Down, Number of Programs Reduced
The reality on the ground throughout the country points to the critical need for education to be a major strategic priority for NCRA now and in the years ahead. While enrollment in programs on a national basis tends to see ebbs and flows, in 2012, we saw several schools close their doors, and we saw enrollment down 8 percent from the year prior. Those numbers are not sustainable either for schools themselves or for the long-term viability of the industry. We have seen numbers rebound. We do know that our macro-level recruitment support can have a positive effect, and we feel confident that our larger efforts to support court reporting programs and to improve court reporting education will lead us to a new era of growth for schools and the industry.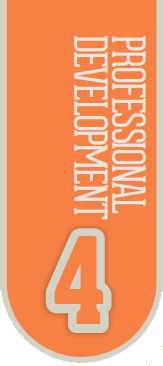 Beyond anything else, NCRA's bottom-line benefit to its constituents is providing the tools for court reporters, captioners, and CART providers to build the knowledge and skills to advance their careers and then to get recognition of their achievements through certification.
Best-in-class events
NCRA's TechCon, now heading into its third year, offers a suite of technology-focused programs (CLVS, Realtime Systems Administrator, and Trial Presentation) and brings them to a singular venue so that networking and economies of scale can take place where it makes most sense. In 2014, we will take TechCon to Atlanta, Ga., and we believe the continued buzz that this event has created will allow the program to grow and thrive.
The Firm Owners Executive Conference took place in February adorned with a new approach to networking and new content focused around the general concept within NCRA's new resources strategy. Firm owners reacted positively to educational content that challenged the status quo, which compelled them to look inside their businesses to see whether they were doing enough to understand and meet the needs of their clients. They heard directly from attorneys, branding specialists, and through survey data, from themselves. Beyond that, we reorganized social events and a dinner to allow for enhanced networking, all of which had a positive effect on the event. In early 2014, we head to Orlando.
Our convention in Nashville, as you'll see throughout this issue of the JCR, was a highly successful event with a broad array of educational options and networking opportunities. We look forward to welcoming the court reporting, captioning, and legal videography professions in San Francisco next summer.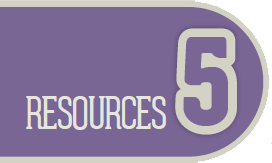 One of the key benefits on which NCRA members rely is the association's ability to package and deliver information. They look for information about technology, trends in the profession, and how they can better position their services to clients. In packaging information, what NCRA does is create resources. As the industry evolves, as competition becomes more fierce, it is incumbent upon us to respond in kind with the resources members need in a new world.
Firm Owners Economic Benchmark Survey
Once again, we presented the results from NCRA's Firm Owners Economic Benchmark Survey at the Firm Owners Conference. This year, we incorporated more market intelligence into the mix. That is, we asked more questions of firm owners about what types of companies hire court reporting firms, who within the companies makes the hiring decision, and what factors do they use to make the decisions. NCRA has at its disposal the ability to gather such information on a larger scale and make it available to all firms and freelancers to inform their business practices.
New Markets Task Force
A generation ago — maybe a little longer than that — the concept of using a stenographic court reporting machine to provide broadcast captioning led to an entire new application of the skills of NCRA members. In drips and droves, we hear of members who ply their craft in boardrooms and in other nontraditional environments. Are there opportunities out there that can be leveraged to open new markets to court reporters? What haven't we thought of? What could we do to investigate, promote, or accelerate such new applications? That will be the purpose of NCRA's New Markets Task Force that will begin work in 2013-14.
The New NCRA Sourcebook
The NCRA Constitution & Bylaws mandates that NCRA publish annually a directory of members. For decades, NCRA had watched distribution of its membership directory — the Sourcebook — dwindle, this as members grew accustomed to NCRA's online Professional Services Listings (PSL). We changed tactics and began distributing a slimmer version of the Sourcebook to every NCRA member as a way to breathe new life into an old product, make the product more valuable to advertisers, and to kick-start a new era of networking for every member. We have also revamped our PSL to serve as a closer companion to the print edition of the Sourcebook.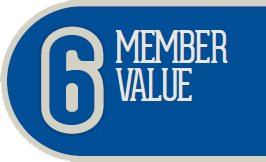 Each year, when their membership renewals arrive, NCRA members must make a calculated decision — does the value provided through NCRA membership meet or exceed the cost of dues? Our ability to attract more members and to keep a higher percentage of our current members is contingent on our ability to deliver on an understood Member Value proposition.
New Customer Service Center
In December, NCRA made a major change to its internal operations by moving to a full-service, external customer service center known as BrightKey. By all accounts, the service provided to members and customers contacting NCRA has been superior to that which we had witnessed in recent history — requests are being fulfilled more quickly, complaints are down, and follow-up is occurring in expedited fashion.
TheJCR.com
The idea here is to leverage one of NCRA's most significant and recognized products and brands, the JCR, by launching an online complement, TheJCR.com. Beyond packaging the content that is contained within the JCR on an ongoing basis, we will take the JCR and turn it into a full-fledged news service, pumping out content to members and the full marketplace on news-cycle-type basis that is more in line with the way people consume news and information in today's age.
AND FINALLY…
I'd like to say a few final words about NCRA's volunteer capital. As a volunteer driven organization, NCRA simply could not exist without the time, effort, and expertise of the seemingly endless line of members who step up to fulfill key roles within the association. While a number of NCRA committees have done great work in recent years, some have not reached their potential based on a lack of clear purpose. For 2013-14, we have revamped our committee structure. Most notably, committee charges are more ambitious and are, as much as possible, specifically linked back to elements of the strategic plan. The Board further is empowering committees while providing additional resources that will allow them to work more independently, but within a strategic framework that is designed to ensure that everyone is pushing in the same direction. I have never been as energized as I am right now about presenting our accomplishments for the past year and outlining our path for the coming year. There has never been a better time to be a NCRA member, and I thank each of you for your continued support and involvement.