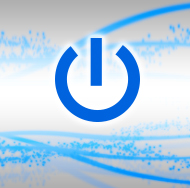 By Christine Phipps
Several iOS apps were infected with XcodeGhost, a malware program that gives hackers access to some of your smartphone data, including your device's name and type and network information, including your Apple ID. While Apple says they have removed the affected apps from the store, here is what you still need to do:
Update any apps that have been confirmed to be affected, where updates are available.
Uninstall any affected apps that haven't been updated.
Change your Apple ID password if you have an affected app.
For future, set apps to update automatically in User Settings.
The following are a list of the identified apps:
10000+ Wallpapers
air2
AmHexinForPad
baba
BiaoQingBao
CamCard
CamCard Business
CamScanner
CamScanner Free
CamScanner Lite
CamScanner Pro
CamScanner+
ChinaUnicom3.x
CSMBP-AppStore
CuteCUT
DataMonitor
FlappyCircle
golfsense
golfsensehd
guaji_gangtai en
Guitar Master
IHexin
immtdchs
InstaFollower
installer
iOBD2
iVMS-4500
jin
Lifesmart
Mercury
MobileTicket
MoreLikers2
MSL070
MSL108
Musical.ly
nice dev
OPlayer
OPlayer Lite
PDFReader
PDFReader Free
Perfect365
PocketScanner
Quick Save
QYER
SaveSnap
SegmentFault
snapgrab copy
SuperJewelsQuest2
ting
TinyDeal.com
WeChat
WeLoop
WhiteTile
WinZip
WinZip Standard
Christine Phipps, RPR, of West Palm Beach, Fla., is co-chair of NCRA's Technology Committee. She can be reached at christine@phippsreporting.com.