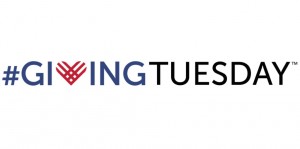 NCRA wants to thank the many members who celebrated #GivingTuesday by devoting their resources to supporting the future of the profession.
A number of members chose to sponsor student memberships in NCRA as a way to give back to the profession and support its future, according to the Association's Membership Department.  NCRA member Patric Martin, of Bethesda, Md., an official reporter for the International Monetary Fund for the last 27 years, said he chose to support a student membership because he remembers being a student himself.
"As a working reporter, being able to help a student by sponsoring their NCRA membership is a fantastic and simple way to further our profession. I remember the struggles of learning the machine (don't we all!), so helping out in a financial way may make that just a little easier for them. And getting students involved at an early stage will also pay dividends down the road when they become the leaders the profession will desperately need to carry it forward," said Martin.
"It is vitally important that we support the next generation of realtime-trained court reporters," said NCRA member Debra K. Cheyne, a CART captioner from Sherwood, Ore.
NCRA's Education Department also reported an uptick on #GivingTuesday in the number of members volunteering to serve as virtual mentors to court reporting students.
"The reason I feel it is important to mentor reporting students is, number one, I love this profession and want others to join us, and number two, I still remember the struggle and challenge of school 16 years later," said Brandi N. Bigalke, a firm owner from Minneapolis, Minn.
"If I would have had someone who was working in the field at the time cheering me on, I think it would have been a very motivating factor. Family and friends just don't truly understand this profession. As working reporters and captioners, we need to stick together, and that includes cheering on those in school. Because, let's face it, they are the future of this profession," added Bigalke, who holds the Realtime Systems Administrator certificate and current serves on her state association's Freelance, Technology, and Captioning Awareness committees.
Members interested in sponsoring a student membership can learn more at NCRA Student Sponsorships. More information about becoming a Virtual Mentor can be found at NCRA Virtual Mentor.