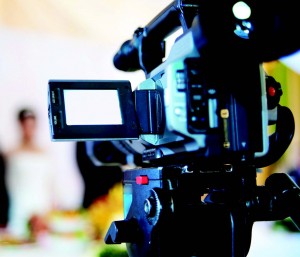 NCRA offers legal videographers the opportunity to complete several steps toward their Certified Legal Video Specialist (CLVS) certification at the NCRA Convention & Expo. Work toward the CLVS certification through the three-day CLVS Seminar and Production Exam while networking with both up-and-coming and highly regarded CLVSs and court reporters. There is also a ticketed Legal Videographers Reception on Friday from 6-7 p.m.
Robin Cassidy-Duran, RPR, CLVS, a freelancer and firm owner in Eugene, Ore., offers this advice on becoming a CLVS: "As a court reporter, I had observed many videographers over the years, and I sometimes envied their job as I struggled to get every word down on my machine. I decided that if I was going to do it, I wanted to do it right. I wanted to be taken seriously when I walked into the deposition. I decided to begin with the Certified Legal Video Specialist program."
Put CLVS after your name
Videographers new to legal video can take the three-day CLVS Seminar. If they have already completed the CLVS Seminar, then they can sign up for the CLVS Production Exam on Friday or Saturday.
Craig F. Mitchell, CLVS, states: "Had I not studied the CLVS standards, invested in top quality professional equipment, practiced, and intensely tested every aspect of what was expected, that first deposition certainly would have been my last."
Legal videographers with sufficient deposition-taking experience may apply to take the CLVS Seminar and CLVS Production Exam concurrently. Once approved by the CLVS Council, experienced videographers will be notified that they can take the CLVS Seminar on Saturday and the CLVS Production Exam on Sunday.
CLVS candidates are encouraged to take advantage of the NCRA room block while in Las Vegas.