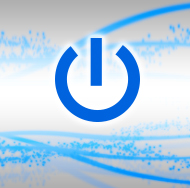 The JCR Weekly recently asked the NCRA Technology Committee: "What are your thoughts, concerns, or sources you turn to when you are looking at your settings – whether your browser, apps or programs you download, or dealing with the upload of transcripts?" Here's what they had to say:
My general privacy settings are set in my virus ware, but I am very careful about downloading any attachment with an .exe extension on it. I make sure I'm confident with the source, whether a new program or the person who has sent it, before I click "OK."
I have, in the past, gone to Google to check out the source of the program if it's an app or new software I'm downloading. I read quite a bit about Dashlane, for example, before I decided to use that as my password keeper, including talking to my IT guy, my nephew Dan, and I'm so very glad I did.
Nancy Bistany, RPR
Chicago, Ill.
I am very careful as to what I download. If I don't know the site or the user, I just delete and don't click on anything that would say, "download" or have an extension on it.
I stick with using Google Chrome because it is more secure. Here at work, though, we are not allowed to open certain things. We'll get a "caution" before we proceed or it will block us from opening untrusted sites or downloads. I think it goes back to again having a trusted virus ware to help with that as well. Here at work, they send us emails to test us to see how many people will fall for opening these downloads that would cause a virus. So we are constantly being educated from our IT people on what to look for. If we open something here at work, we will be shut down immediately or contacted immediately to let us know our computers are at risk.
On my personal computer, same thing, I just wouldn't open it. I would email the person back if I know who it is and let them know to resend it in a different format.
But once again, if I don't know the person sending something or the site, I'd just rather avoid. When in doubt, you click on Google and search. Nowadays there's so much information on the internet, there's no reason you can't Google things and find an answer. It may not always be the right answer — that's why you look at several searches before deciding which is the right answer.
Jamie R. Lopez, RPR
Roswell, N.M.
I use Ghostery for browsing the internet. Sometimes I have to "Pause Blocking" on a particular page I may be viewing because it won't load pictures, but at least I get to choose. I also use Adguard.
Lisa Knight, FAPR, RDR, CRR
Littleton, Colo.
Regarding uploading of transcripts to the Web:
1)         There are programs that incorporate username/password, or just password, that is passed on from the uploader to the uploadee. It does make the receiver feel more secure if you convey a password in a separate email.
2)         There are programs where the uploaded document will expire. This needs to be conveyed to the receiver that they need to download the transcript before the period ends and the link becomes invalid.
3)         For even more security, you could use a program such as 7-Zip that encrypts the actual file, which then requires a password, but I would think this would be overkill for just a regular deposition transcript.
Dana Hayden, RMR, CRR
Fayetteville, Ark.
Our IT company, who is a Google house, handles our privacy as well as any updates and/or settings. It's worth it to us to have our IT experts assess our requirements, and then build privacy and security around those requirements as a court reporting firm. We've also asked all of our contractors (reporters and videographers) to use Gmail/Google so we all use the same tunnel through the internet. That way we can share knowing, via email or Drive, we are protected. Or as protected as we can be since occasionally people click on links or download items that infect their systems but, knock on wood, none of those threats have made its way back to us, but it slows those infected down for days and/or weeks.
Jon Moretti, CLVS
Kalamazoo, Mich.