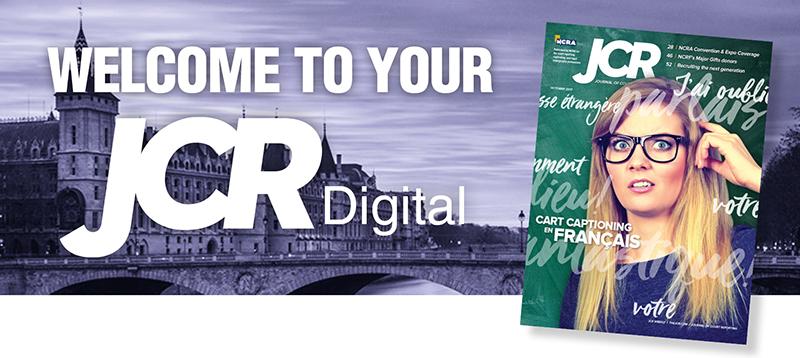 In addition to the print JCR, members have access to a digital version. There's still nothing like holding a physical magazine in your hands, but the digital version is typically available a little earlier than the print arrives in mailboxes and has a few enhanced features:
search for specific terms
bookmark a page to easily reference later
write notes to yourself
share pages with colleagues
The digital edition is also hyperlinked, so clicking on any link will take you directly to the appropriate website.
Members can access the digital magazine at https://www.ncra.org/home/publications/journal-of-court-reporting/jcr-issues (you may be prompted to log in). Choose the issue you wish to read by clicking "View Digital Issue" by that month's cover. You will need to log in again to access the magazine on the web-hosting site; this is the same login information as you use for NCRA.org. The first time you log in, you will have the opportunity to take a tutorial to become familiar with all of the digital magazine's online features and how to navigate the digital version.
Highlights from the October issue:
coverage of the 2017 NCRA Convention & Expo
articles on NCRA's A to Z program
Kathy Cortopassi's experience captioning the NCRA Convention
Jean Whalen's story about captioning in French
and so much more
The digital edition is compatible with most smartphones, tablets, and computers.