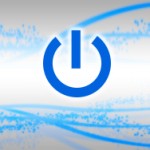 NCRA's Realtime and Technology Resource Committee members shared their favorite podcasts, one of their favorite ways to learn the latest about technology.
If you are not already familiar, a podcast is a program (as of music or talk) made available in digital format for automatic download over the internet (according to Merriam-Webster). Podcasts can be downloaded to a computer or mobile device, such as a smartphone. Typically, podcasts are released as a series, and people interested in a particular podcast series can subscribe so that the new releases are downloaded automatically. Although they are similar to radio shows, podcast listeners don't have to tune in to a particular broadcast at a specific time; once released, podcast episodes are available on demand. (Learn more about podcasting at How Stuff Works.)
Podcasts offer the latest in politics and culture, interviews with your favorite celebrities, serial dramas, and comedy aplenty. All of this programming is available for free; just install an app on your smartphone and download the shows you want to hear. So rich is the abundance of great podcasts and apps, diving in can be overwhelming. (If you want to explore this in more depth, Wired offers a beginner's guide to podcasts.)
Apps to listen to podcasts
Many apps are available for podcasts. Here are a few links to get you started on Android and iOS devices:
Favorite podcasts of the tech committee
The committee members first offered several published roundups of podcasts lists, which will give everyone a chance to find something to their personal taste.
The committee members also offered some of their personal favorites:
All podcasts on The Vergecast — just select the story you want to listen to.
Wired's weekly Gadget Lab podcasts — you can listen directly from the website or subscribe to the weekly podcasts.
The Accidental Tech Podcast is a show led by three developers who cover tech in an in-depth way and are very entertaining.
That old stalwart the Wall Street Journal has a pretty robust tech podcast list.
What does it mean to be a nerd? Listen to The Nerdist to find out. The brainchild of Talking Dead host Chris Hardwick, the weekly podcast interviews famous nerds (and people you wouldn't consider nerds) like Drew Carey, Jane Lynch, William Dafoe, Sofia Coppola, Bill Maher, Donald Glover, and Angela Bassett talking about a wide range of topics.
How Stuff Works is often cited by the committee, and they have a great podcast series. The Tech Channel covers all the gadgets and technology you love to use.
If you don't see what you want here, try Listen Notes.
Robin Nodland, RDR, CRR, a committee member based in Portland, Ore., further commented that although she loves tech podcasts, she loves many non-tech radio shows too. She suggests The Moth and Snap Judgment, both found on NPR.org, as well as 2 Dope Queens.