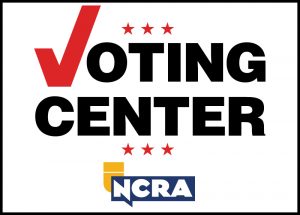 The NCRA Annual Business Meeting will be held at 8:30 a.m. CT on Thursday, Aug. 2, 2018, in conjunction with the NCRA Convention & Expo in New Orleans, La.  Registration will begin at 8 a.m. CT in the meeting room.
The Constitution & Bylaws permit all eligible NCRA voting members to vote through electronic means. Eligible voting members should make sure that the email address in NCRA's database is current and active by July 15, so that they can receive notices on the process for voting online on Bylaws amendments and Board of Directors elections between two candidates (if any). Members who are eligible to vote will be able to sign on to the secure website and vote through a private, secure link during the 12-hour voting period, which should open within two hours of the end of the Annual Business Meeting. Results will be verified by a third party.
To make sure NCRA has a current email address, contact NCRA's Member Services and Information Center at 800-272-6272 or update your NCRA account through NCRA.org.
To be able to vote via the Web, individuals must join NCRA or provide an updated email address to NCRA by July 15.