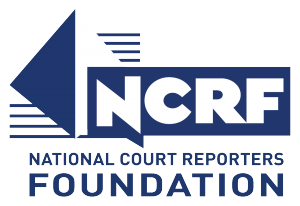 The National Court Reporters Foundation (NCRF) has announced that Sindee Baum, from North Massapequa, N.Y., was named recipient of the 2018 New Professional Reporter Grant. The Foundation also announced that Sydney Lundberg, a student from Des Moines Area Community College in Des Moines, Iowa, is the recipient of the 2018 Robert H. Clark Scholarship.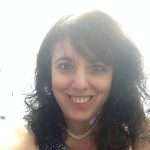 New Professional Reporter Grant Winner
Baum said that receiving the New Professional Grant means a lot to her and that she plans to use the funds toward paying off her school loan and to cover the expense of starting out with a professional machine and software.
"For 21 years I was a federal probation officer. I wrote the presentence reports and sentencing recommendations for the judges and had to be present at sentencings. I was always fascinated by the court reporters and always made sure I stood near them to watch them work their magic on their machines," Baum said.
"When I was getting close to thinking of retiring and what I wanted to do as a second career, the thought of becoming a court reporter popped in my mind one morning. I spoke to Anthony Frisolone, one of the court reporters in my courthouse, who thought the idea was an awesome fit for me. He even offered to be my mentor and helped me through the emotional roller coaster that court reporting school entailed. Well, I'm happy to share that I retired from my career as a federal probation officer as of September 1, 2017, and passed my last mentored exit speed tests that same week and graduated from school," she added. Frisolone, FAPR, RDR, CRR, CRC, CRI, is an NCRA member, official court reporter, and court reporting instructor.
NCRF awards the annual $2,000 New Professional Reporter Grant to a reporter who is in his or her first year of work, has graduated within a year from an NCRA-approved court reporting program, and meets specific criteria, including a grade point average of 3.5 or above, a letter of recommendation, and active work in any of the career paths of judicial (official/freelance), CART, or captioning. Baum, a graduate of the online program at College of Court Reporting in Valparaiso, Ind., is the 14th recipient of NCRF's New Professional Reporter Grant. She was recommended by Jessica Vivas, client services manager and reporter liaison for Magna Legal Services based in New York.
"If Magna could only choose one goal, it would be to support and serve our clients to the best of our ability. Sindee Baum embodies this philosophy and is respected by our clients. We consider Sindee to be an asset to our court reporting team, and we look forward to working with her well into the future," Vivas said.
For court reporting students getting ready to finish their programs and start their professional careers, Baum offers the following advice: "Practice like their life depended on it. Getting those last speed tests passed takes the most work and dedication out of all the tests you will take in school. Also, while completing your internship hours, make sure you are asking lots of questions and gaining as much experience as you can in various settings so that you will be able to hit the ground running at graduation and become a working reporter."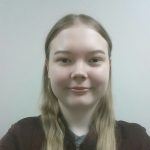 2018 Robert H. Clark Scholarship Recipient
"Receiving this scholarship means to me that I will be able to finish school and begin working as a reporter even sooner. I am currently in the last part of my program, and this support will allow me to purchase professional equipment that will give me the last boost I need to graduate," said Lundberg, who added that she heard about court reporting as a career through a family member.
"My aunt is a captioner, and I was inspired by how she was able to capture the spoken word, work from home, and be so successful. After I graduate, my plans include working for a freelance firm in Des Moines, Iowa. I also plan on continuing to learn things about the profession, building my dictionary, and continuing to work on speed," Lundberg said.
The $2,000 Robert H. Clark Scholarship is named for the late Robert H. (Bob) Clark, a court reporter from Los Angeles, Calif., who was dedicated to preserving the history of the profession. In 2015, Clark's family made a generous donation to NCRF to honor him, and NCRF created the new Robert H. Clark Scholarship. Lundberg is the fourth recipient of this scholarship.
To learn more about NCRF's scholarships and grants, visit NCRA.org/NCRF/Scholarships.