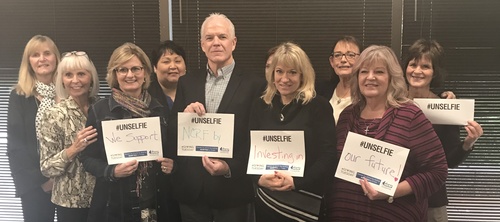 You may be familiar with Giving Tuesday, the movement that has taken over the Tuesday after Thanksgiving (Nov. 27 this year), following consumer "holidays" Black Friday and Cyber Monday, to kick off the charitable season. Started in 2012, the movement encourages people to "help others through the gift of your time, donations, goods, or voice."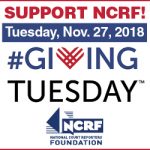 There are many ways you can get involved and showcase your support for NCRF — and it doesn't have to be contained to just #GivingTuesday either. One way to use your voice to participate is by sharing an #unselfie. An #unselfie takes the selfie, a picture of one's self, and combines it with the selfless component of using the picture to showcase a cause close to your heart.
Here's how it works:
Step 1: Download and print the #unselfie template.
Step 2: Write why you support NCRF.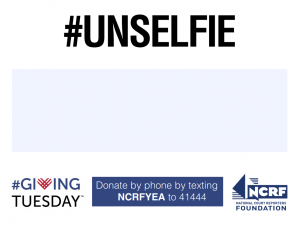 Step 3: Snap a picture. (Tip: you may need help from a friend, instead of the traditional selfie route of snapping a picture of yourself with the front-facing camera.)
Step 4: Share!
Be sure to tag NCRA (use @NCRAfb) in your #unselfie, so we can see and share them too!
Make your #unselfie your profile picture on social media channels on #GivingTuesday (Tues., Nov. 27), and beyond!
Visit NCRA.org/NCRF to learn more about NCRF and to download your #unselfie template.
Here are four #unselfie ideas to inspire you.