By Kelli Ann Willis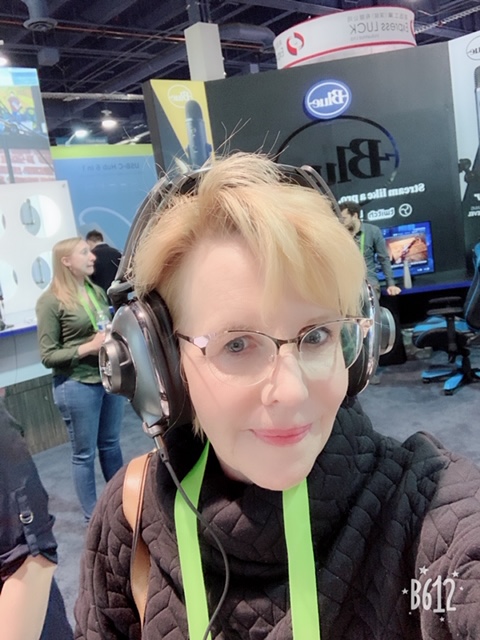 I am a techie and have been one for years. CES, the Consumer Electronics Show, is the techie's Super Bowl. Started in 1967, CES lasts four days, features 4,500 exhibiting companies, and draws about 180,000 attendees. It is the place where new technology is introduced, where envelopes are pushed, and many minds are blown. Each year, thousands of companies showcase their latest and greatest. Each year I have watched and waited, often with bated breath, for reports to come from the CES floor.
But this year was different. I was actually on the floor of CES, the 2019 edition, in Las Vegas, Nev.! Once I was registered, I shared this news with the Technology Committee. Lynette Mueller, FAPR, RDR, CRR, a freelance court reporter from Memphis, Tenn., the chair, suggested I report my findings from CES. I was glad to do so! Here is a recap of what we saw while my husband and I were there.
The outstanding technology this year was 5G and AI (artificial intelligence). Smart home devices were everywhere this year. Robots to help you at the mall or at home, faster phones, smarter and larger televisions, and self‐driving cars are truly coming.
I took over the NCRA Instagram feed through the four‐day show, during which I highlighted products I thought might be of interest to us court reporters! Here is a sampling of what I saw: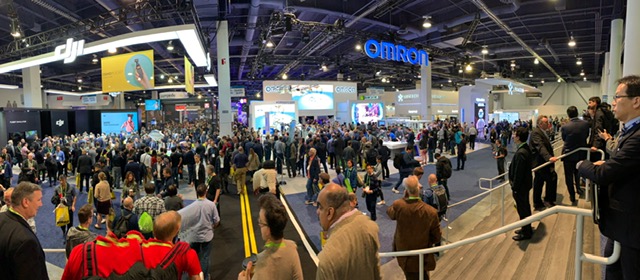 AI is big. Alexa is the Amazon product; Hey Google is the Google product; Bixby is the Samsung product, to name a few. Smart homes will implement this technology to make our lives easier. Lamps, stoves, refrigerators, faucets, mirrors, and cars are some of the products that were showcased at CES.
Televisions in 8K! Mind‐blowing images on huge televisions. Samsung had a 2,190‐inch TV. LG had an incredible wall – a massive, flexible display with completely astonishing images flowing through them in a loop. Amazing. LG also had a TV that rolls up into its base. Samsung had TVs that have screen savers that are classic paintings. HDMI 2.1 is delivering incredible content to those 4K and 8K televisions.
A bread vending machine, The Breadbot, was a huge hit at the show. There was a machine that washed and dried your eyeglasses. Tons of robots – not only the kind that will serve you a drink, but those that will vacuum your floor and one that cleans your windows!
LG's newest cell phone has five cameras that can take photos simultaneously. Samsung's soon‐to‐be released home speaker with Bixby can be used to communicate with your lights, your thermostat, and your TV. It can turn on a camera inside your refrigerator in case you are at the grocery store and need to know if you have milk.
Everything old is new again, including throwbacks like videogaming devices from the 1980s and 1990s. Turntables and vinyl are also making comebacks.
Every business is now a technology business — that was a theme running through all of CES this year. I was amazed and wowed. I can't wait to go back next year.
Kelli Ann Willis, RPR, CRR, is a freelance court reporter from Hutchinson, Kan. She holds the Realtime Systems Administrator certificate and  is a member of NCRA's Technology Committee.