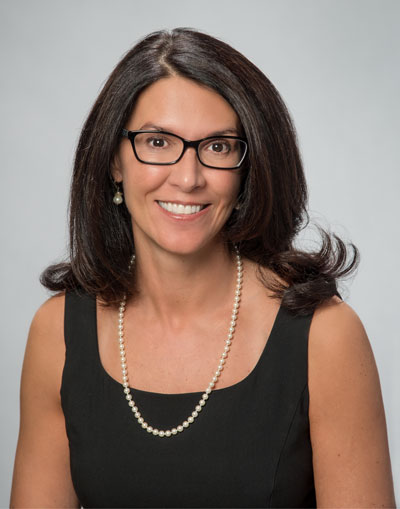 The National Court Reporters Foundation (NCRF) supports the advancement of the court reporting and captioning professions through education, scholarship, recognition, and programs critical to preserving the past, enriching the present, and securing the future of the profession. NCRF is able to do the great work it does with donations from individuals and organizations through various donor programs, including the popular Angels program.
Each month, the JCR Weekly will highlight one of the more than 100 Angels who support the National Court Reporters Foundation year after year. This month, we profile Aimee Goldberg, CEO of and partner in Benchmark Reporting Agency in Minneapolis, Minn.
JCR | Let's begin with learning where you are based and what you do.
AG | I own Benchmark Reporting Agency along with my partner, Eric Goldberg. I oversee the administration and operations of our firm.
JCR | How long have you been an Angel?
AG | I have been a contributing member of the NCRF Angels program since 2008.
JCR | Clearly being an Angel is important to you. Why?
AG | I am a firm believer in supporting and giving back to our profession. NCRF supports our profession in many ways. NCRF creates exposure, building awareness and knowledge about our industry. NCRF also provides financial support to students with scholarships and programs designed to enhance their education. One of the programs will pay a student's NCRA dues upon completion of two oral histories through the Oral Histories Program. This gives them access to invaluable resources available to NCRA members, including the JCR.
JCR | What is your favorite NCRF program?
AG | My favorite NCRF program is the Oral Histories Program. This allows our profession to shine by providing a written record of those who were interviewed as a part of world events that should never be forgotten. This is a prime example of the far-reaching power of the written word.
Learn more about the NCRF Angel Donors program, or become an Angel.