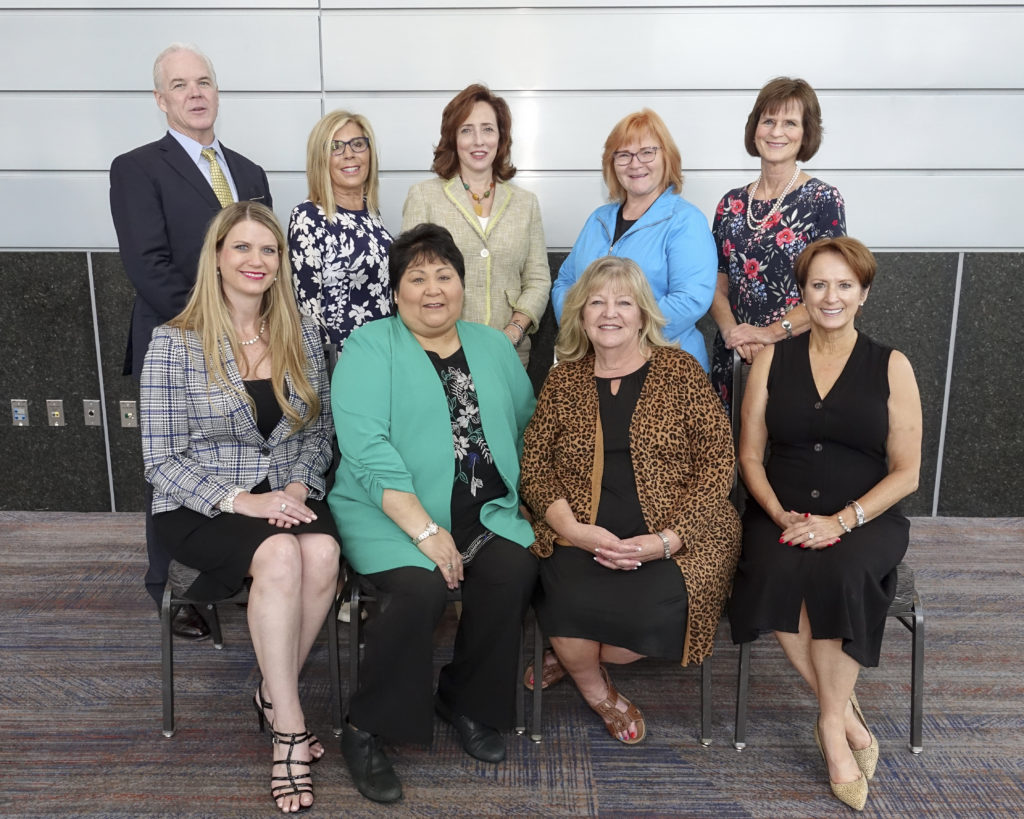 The NCRA Board of Directors has elected the following individuals to serve on the 2019-2020 National Court Reporters Foundation Board of Trustees:
Pat Graves, FAPR, RDR, CRR, CRC, Monument, Colo.
Early Langley, RMR, Danville, Calif.
Marjorie Peters, RDR, CRR, CRC, Pittsburgh, Pa.
The newly elected Trustees began their terms after being inducted into service at the Foundation's annual Board of Trustees meeting, which took place in conjunction with the 2019 NCRA Convention & Expo in Denver, Colo.
The new Trustees will be joining current NCRF Trustees:
Chair Tami Keenan, FAPR, RPR, CPE, Battle Creek, Mich.
Chair-elect Catherine J. Phillips, FAPR, RMR, CMRS, Ocala, Fla.
Secretary-Treasurer Kristin M. Anderson, RPR, San Antonio, Texas
Mary P. Bader, RPR, Eau Claire, Wis.
Michael A. Bouley, RDR, Las Vegas, Nev.
Danielle Griffin, RPR, Phoenix, Ariz.
Catherine J. Phillips, FAPR, RMR, CMRS, Ocala, Fla.
Cregg Seymour, Baltimore, Md.
Karen Wimmer, RPR, CRR, CMRS, Urbandale, Iowa
For information about the National Court Reporters Foundation and its sponsorship opportunities, contact Mary Petto, Senior Director of External Affairs at mpetto@ncra.org.