By Jill Parker Landsman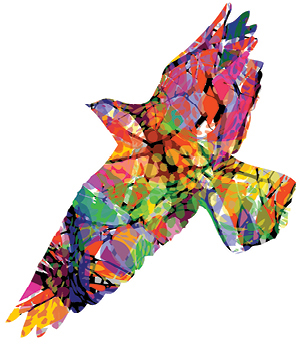 Two National Court Reporters Foundation Angel donors will be packing their bags after they each won a weeklong vacation. Lori M. Bryant, RPR, CRR, from San Antonio, Texas, will be heading to Mexico, and Karen L. Tyler, RDR, CRR, CRC, from Shreveport, La., will be enjoying a trip to Lake Tahoe, Nev.
The trips were prizes in the drawing for current NCRF donors who have donated a minimum of $1,000 to NCRF within the year, earning the "Angel" status. NCRA and NCRF Interim Executive Director Dave Wenhold selected the two winners during the Facebook Live random drawing on Sept. 4.
Wenhold thanked the more than 120 eligible Angel donors for their generous support. "Your donation will allow us to continue with the Oral History Program, the A to Z® scholarships, and some new scholarships that we will offer in 2020," he said.
"I am astonished to have won this amazing Mexican getaway," Bryant said. "I just wanted to donate and give back to this wonderful profession that has allowed me 30 years of great opportunities. And to find out that I was in a drawing and won, I was just not expecting it. Thank you, NCRF, for this wonderful gift. This profession is so worthy of giving back to even without winning a prize."
Tyler learned her good news from her assistant, as she was reporting a case when the call came in. "I am beyond thrilled to have won this opportunity to spend time in Lake Tahoe," she said. "My husband and I have never been. We have often talked about making this trip, and now it's a reality! I can't wait to thank Sandy for this generous donation to the Angels foundation. I am proud to be a member of this outstanding group of stenographers!"
Wenhold also thanked the two Foundation supporters who donated the vacations: Denise Paternoster, who offered the Mexican resort trip; and Sandy Vanderpol, FAPR, RMR, CRR, who offered the Lake Tahoe trip.
The NCRF oversees Oral History Programs for Veterans History, Holocaust Survivors, Legal Aid History, and Hard-of-Hearing Heroes. In addition, NCRF offers a recognition award, a VIP luncheon for Angel donors, scholarships, and professional networking with like-minded court reporters and captioners. For more information, contact Jill Parker Landsman at jlandsman@ncra.org.