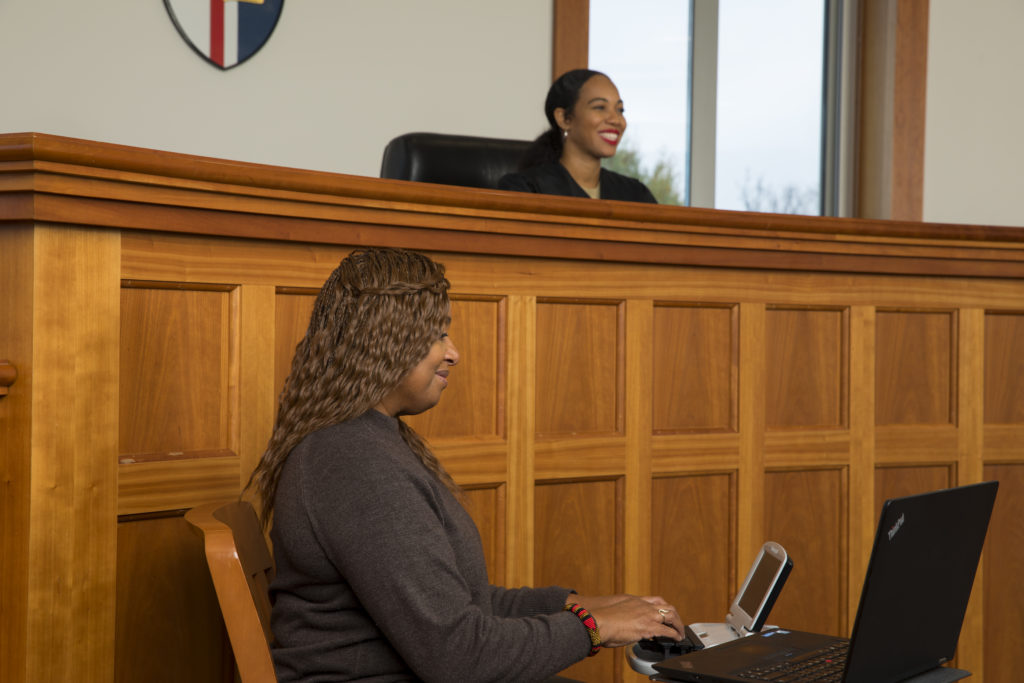 As part of the focus of NCRA 2.0, among which is to showcase the court reporting and captioning professions in a new light and attract new students to the careers, NCRA staff has been working to update the images used in marketing and promotional materials. Last month, several NCRA staff members worked with volunteer students at the Catholic University of America Columbus School of Law in Washington, D.C., for a photo shoot inside one of the school's mock courtrooms.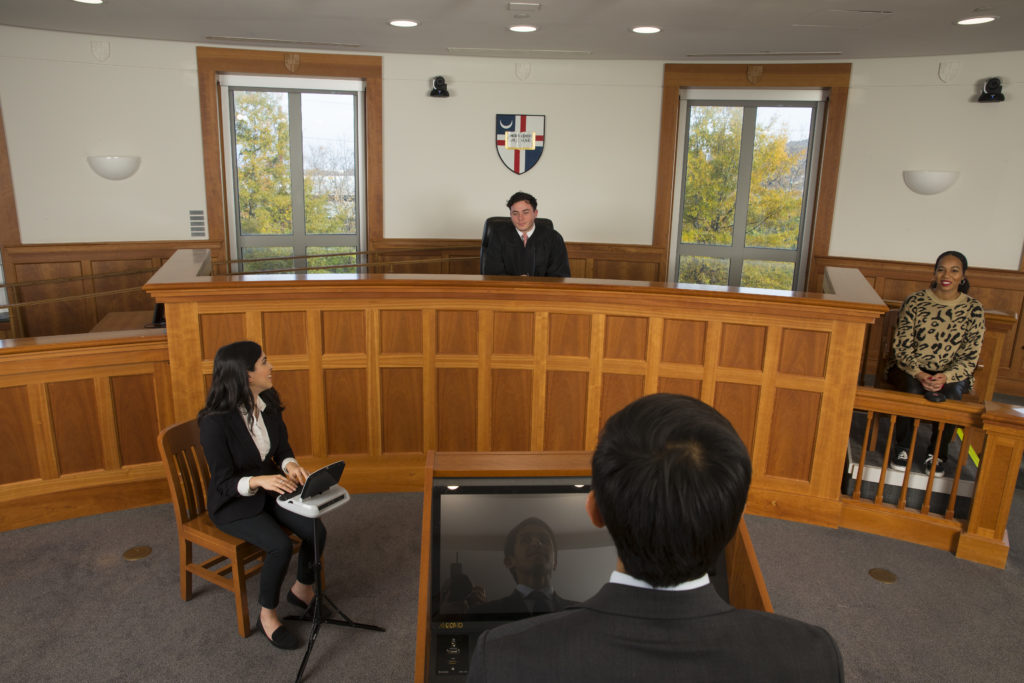 Also on hand to help out was NCRA member Michelle Houston, RPR, a captioner from Brandywine, Md., and her friend Lauren Woodland.
Houston, Woodland, and six volunteer law students had the opportunity to play the roles of court reporter, witness, attorney, juror, and judge. Houston also lent her steno machine and her experience with the correct finger positions on the keys for the student volunteers when they played the role of court reporter.
The photo shoot was arranged by Jocelynn Moore, NCRA's Director of State Government Relations, who is an alumna of Catholic University of America Columbus School of Law. In addition to Moore, other NCRA staff in attendance included Rue Capri Brown, Creative Manager; Jackie Hippolyte, Web Communications Manager; and Annemarie Roketenetz, Director of Communications and Public Relations.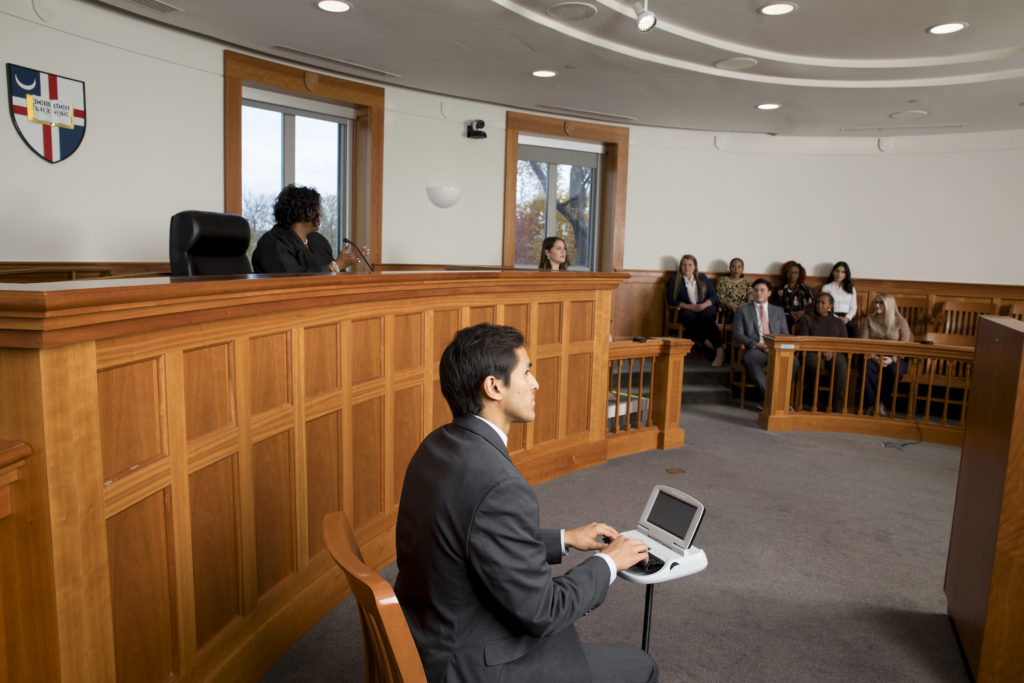 "We are so appreciative of the staff at CUA Law for allowing us to use the Slowinski Courtroom. I think the law students really enjoyed having the opportunity to work with a real court reporter," said Moore. "We are also excited that the law school's staff has expressed interest in having working court reporters volunteer at their mock trials and trial competitions. Because NCRA members can earn professional development credits by volunteering for these types of activities, we are encouraging them to contact their local law schools to find out how they can create authentic courtroom experiences for law students."
The photos from the four-hour-long shoot will be used for marketing and other promotional materials created by NCRA and will also be shared with state associations and made available to members of the media.
For more information, contact pr@ncra.org.