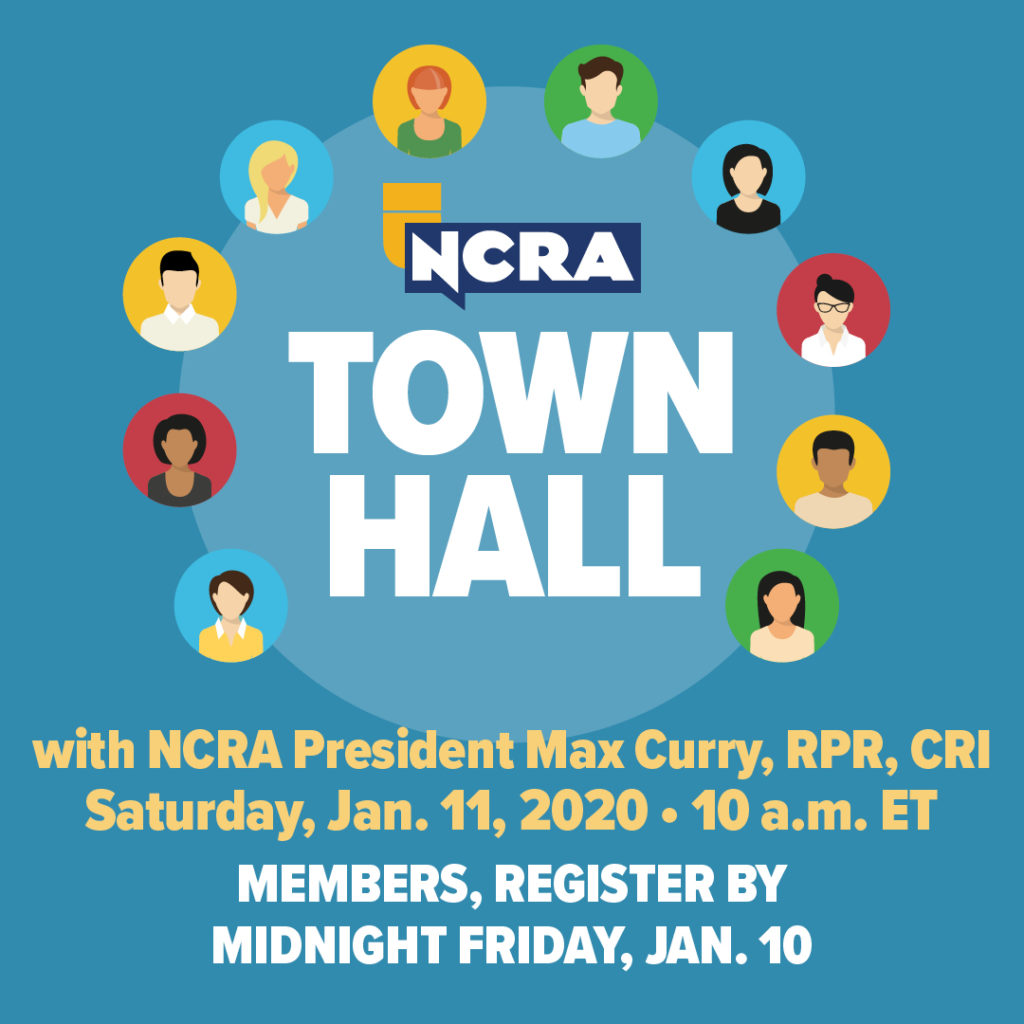 Don't miss out on the next virtual NCRA Town Hall, scheduled for Saturday, Jan. 11, at 10 a.m. (Eastern). NCRA President Max Curry, RPR, CRI, will be joined by President-Elect Christine Phipps, RPR. Members will hear the latest on the NCRA Business Summit to be held Feb. 9-11 at the Hyatt Regency Lost Pines Resort and Spa, Austin, Texas; the NCRA A to Z® Intro to Steno Machine Shorthand program; the upcoming Court Reporting & Captioning Week; and more.
The NCRA virtual Town Hall meetings also offer members the opportunity to ask questions via the Q&A feature. Questions can also be submitted in advance to lbutler@ncra.org.
Registration for the Jan. 11 Town Hall closes at midnight Jan. 10, so please register now. Members can also catch up on previous Town Halls by clicking here. Only NCRA Members may attend the Town Halls.