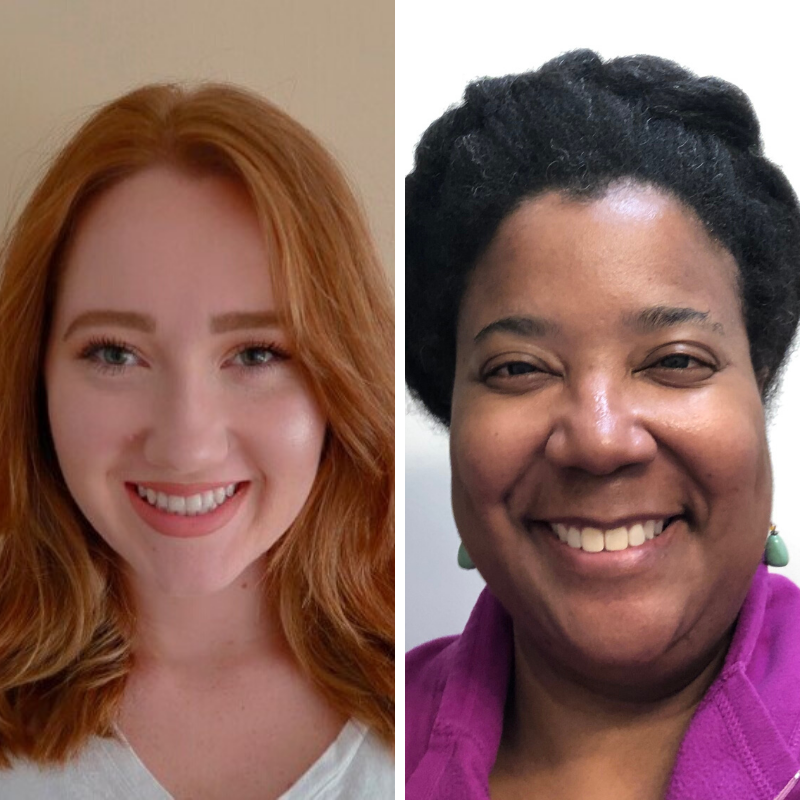 The National Court Reporters Foundation has announced two winners of the Student Intern Scholarship, a $1,000 award given annually to two high-achieving court reporting students who have completed the internship portion of their education.
Madison Brinkman, a student at Gadsden State Community College, Gadsden, Ala., said winning the scholarship means a lot to her.
"I have been around the legal profession and court system most of my life," Brinkman said. "When I saw a stenographer for the first time as a sophomore in high school, what she was doing fascinated me beyond belief. I immediately knew that was what I wanted to do in life."
Brinkman plans to work as a freelance reporter and eventually work her way into an officialship.
Tricia Holmes attends the College of Marin, Indian Valley Campus in Novato, Calif.
"I've always been intrigued by the law. After graduating college, I didn't want to become a lawyer, and I didn't want to become a paralegal," Holmes said. "When I was in high school, my mother mentioned that I should pursue court reporting. I remember not being interested in it without knowing anything about it. After a few years of working as a transcriptionist, I decided to look into court reporting. I was amazed by the different options that this skill offers — CART, captioning, officialship, and freelancing. So after doing my thorough research on court reporting, I decided to enroll in theory. I plan to work as a freelance court reporter, then work in court."
Recipients of the Student Intern Scholarship are nominated by their schools and must meet specific criteria, including:
having a GPA of at least 3.5
passing at least one of the program's Q&A tests at a minimum of 190 wpm (if pursuing judicial reporting) or at least one literary test at a minimum of 160 wpm (if pursuing captioning)
possessing all the qualities exemplified by a professional court reporter, including professional attitude, demeanor, dress, and motivation
being a current NCRA student member.
NCRF scholarships are funded by generous donations. To learn more about NCRF's programs, visit NCRA.org/NCRF.