A record number of students took part in NCRA's Student Skills Contest last month. Twelve schools across the country celebrated 2020 Court Reporting & Captioning Week by participating in the contest. Of the 187 students who took tests, 45 passed either a Literary, Q&A, or both.
"The Student Speed Contest is a wonderful way to challenge students to write their best and a great addition to the battery of celebrations during CR&C week," said Deborah DuBuc, RPR, CRI, CPE, an instructor at Des Moines Area Community College (DMACC) in Newton, Iowa.
NCRA would like to congratulate the winners of the 2020 contest. Of the students who passed the five-minute dictation test, three winners were drawn at random. Emma Rosky of DMACC was awarded the Walt Disney Grand Prize, NCRA's RPR Study Guide.
"Thank you for choosing me!" Rosky told Up-to-Speed, NCRA's student newsletter. "I found the court reporting program thanks to my mom, who works in the legal field. I'm currently deciding between working as an official or freelance reporter. I look forward to class each day and can't wait to start my internship this summer!"
DuBuc said she was very excited to hear that Rosky won. "DMACC faculty and staff are very pleased for Emma, who is a dedicated student and a fantastic writer. We can't wait to see where the profession takes her!"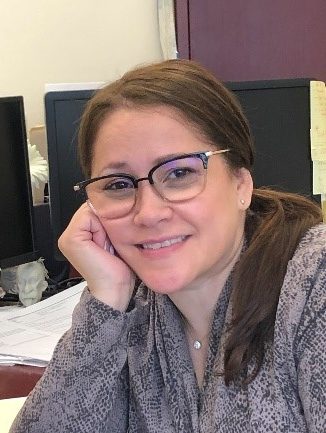 Second place, or the Mickey Mouse Prize, went to Eileen Quiles, of Plaza College in Forest Hills, N.Y. She was awarded a free leg of the RPR Skills Test. "I cannot express enough how much court reporting is of interest to me," Quiles said. "The thought of creating a word-for-word record of proceedings that are transcribed for the use of judges, lawyers, and others involved is exciting and rewarding. Especially now at a time where there is a shortage of reporters, I could not have thought of a better time to do this. My ultimate goal is to one day caption for the New York Yankees!"
Karen Santucci, CRI, director of the court reporting program at Plaza College, was happy to hear that Quiles had won an award. "Eileen is well on her way to becoming a successful working reporter. We just couldn't be more proud of her – and all of our students – for their dedication to the field," Santucci said.
Allison Smyth, a student at MacCormac College in Chicago , will receive the Minnie Mouse Prize – a $25 Starbucks gift card.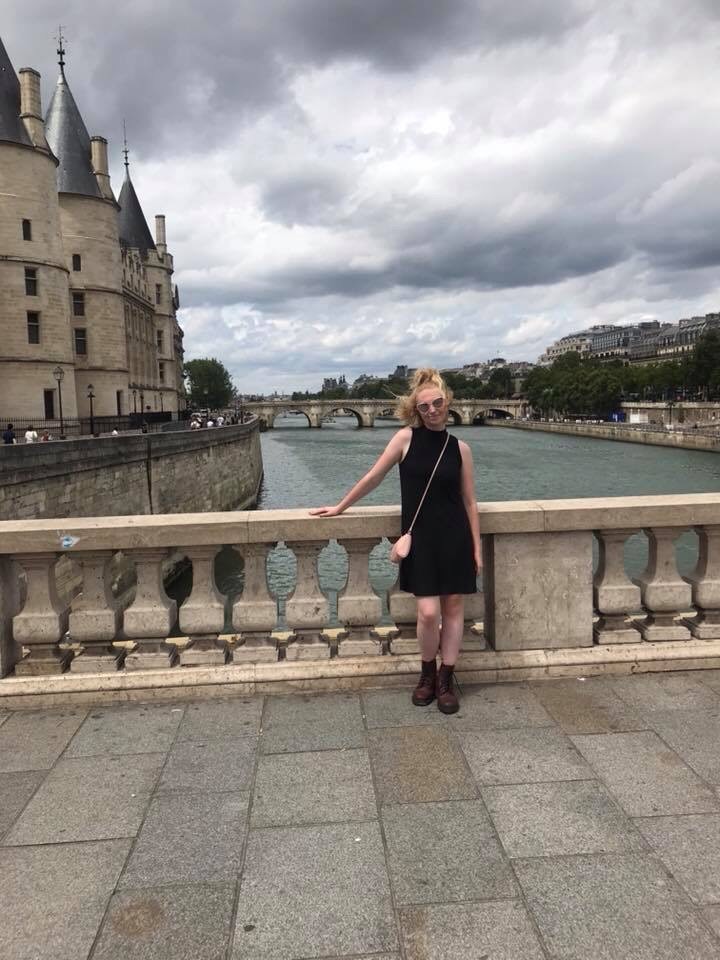 "I love court reporting," Smyth said, "because though it is a very small, often overlooked career, it is one of the most vital roles in the court system. I feel so lucky to be learning from such amazing teachers and reporters who inspire me to keep pushing every day. I'm eager to finish school and start working alongside my fellow reporters!"
For this speed test, students had the choice of taking a Literary or a Q&A test consisting of five minutes of dictation. Students took the test at a speed level they were working on or had just passed and must have achieved 96 percent or higher accuracy to be eligible to win a prize. Because the contest was open to students at all levels, schools were able to have some or all of their students involved. Schools saw this as a great way to get the word out about the profession. "Here at Plaza, all of our students who participated were recognized locally on ABC and NY1 news for their hard work," said Santucci.
Many thanks to Debbie Kriegshauser, FAPR, RMR, CRR, CLVS, CRC, an official court reporter from Dallas, Texas, for her hard work writing the speed tests and preparing the other testing materials. The contest would not have been possible without her.
NCRA would like to showcase the hard work that students and schools are doing to promote the court reporting and captioning professions. Below are the names of all the students who participated in this year's contest. Students marked with an asterisk passed the test with 96 percent accuracy or higher.
| | |
| --- | --- |
| Name | School |
| Lindsey Polin | Atlantic Technical College |
| Kelly Madden | Atlantic Technical College |
| Shawn Majewski | Community College of Allegheny County |
| Jennifer Hollinger | Community College of Allegheny County |
| Laura McMahon | Community College of Allegheny County |
| Lola Brown | Community College of Allegheny County |
| Emily Diaz | Community College of Allegheny County |
| Jennifer Gale | Community College of Allegheny County |
| Deanna Heckel | Community College of Allegheny County |
| Amy Judge | Community College of Allegheny County |
| Colleen McCleary | Community College of Allegheny County |
| Donna Harrington | Community College of Allegheny County |
| Rachael Syska | Community College of Allegheny County |
| Jace Mascioli | Community College of Allegheny County |
| Katie Wilkerson | Community College of Allegheny County |
| Jonathan MacDonald | Community College of Allegheny County |
| Kristi Kelley* | College of Court Reporting |
| Stephanie Oldeck* | College of Court Reporting |
| Kristi Perkins* | College of Court Reporting |
| Leslie Roesler* | College of Court Reporting |
| Antonia Tucker* | College of Court Reporting |
| Tolisha Belcher | College of Court Reporting |
| Cynthia Bonner | College of Court Reporting |
| Kimberly Coltrain | College of Court Reporting |
| Gabrielle Day | College of Court Reporting |
| Ann Marie Gibson | College of Court Reporting |
| Jill Haefner | College of Court Reporting |
| Keisha Jarrett | College of Court Reporting |
| Larie Kuzma | College of Court Reporting |
| Christil McAllister | College of Court Reporting |
| Brittany Moore | College of Court Reporting |
| Vicki Pelletier | College of Court Reporting |
| Anna Ruemelin | College of Court Reporting |
| Veronica Sandbakken | College of Court Reporting |
| Dianna Schmitz | College of Court Reporting |
| Stacy Shuler | College of Court Reporting |
| Alexis Williams | Del Mar College |
| Natalie Villaveva | Del Mar College |
| Haley Rodriguez | Del Mar College |
| Brice Bovolick | Del Mar College |
| Manuel Torres | Del Mar College |
| Karla Trevino | Del Mar College |
| AdriAnne Avila | Del Mar College |
| Caitlyn Belin | Del Mar College |
| Faith Carrillo | Del Mar College |
| Leanna Alvarez | Del Mar College |
| Amanda Leal | Del Mar College |
| Maloree Trevino | Del Mar College |
| Rosie Rodriguez | Del Mar College |
| Beth Hicks | Del Mar College |
| Andreana Alcidas | Del Mar College |
| Charlotte Pitts | Del Mar College |
| Sarah San Miguel | Del Mar College |
| Savannah Liles | Del Mar College |
| John Whitaker | Del Mar College |
| Emily Kroenig* | Des Moines Area Community College |
| Emma Rosky* | Des Moines Area Community College |
| Hailey Scandridge* | Des Moines Area Community College |
| Kelsey Biggs | Des Moines Area Community College |
| Camryn Dunne | Des Moines Area Community College |
| Sidney Frey | Des Moines Area Community College |
| Abigail Kahler | Des Moines Area Community College |
| Rebecca Morningstar | Des Moines Area Community College |
| Karlye Walton | Des Moines Area Community College |
| Madalyn Massey | Des Moines Area Community College |
| Sierra Scarnati | Des Moines Area Community College |
| Lonnie Appleby | Des Moines Area Community College |
| Chelsie Byroads* | Green River College |
| Emily Lust* | Green River College |
| Sakara Byroads* | Green River College |
| Megan Speed* | Hardeman School of Court Reporting & Captioning |
| Cristina Ameel* | Hardeman School of Court Reporting & Captioning |
| Ceita Lazar* | Hardeman School of Court Reporting & Captioning |
| Kaitlin McGowan* | Hardeman School of Court Reporting & Captioning |
| Bridget Frederick* | Hardeman School of Court Reporting & Captioning |
| Mandy Perzan* | Hardeman School of Court Reporting & Captioning |
| Ashley McDonald* | Hardeman School of Court Reporting & Captioning |
| Allison Smyth | Hardeman School of Court Reporting & Captioning |
| Robert Miller* | Hardeman School of Court Reporting & Captioning |
| Jessica Shines* | Hardeman School of Court Reporting & Captioning |
| Jennifer Huss | Lakeshore Technical College |
| Jodie Carrico | Lakeshore Technical College |
| Kim Gorecki | Lakeshore Technical College |
| Robert Ludwig | Macomb Community College |
| Allison Grawburg | Macomb Community College |
| Wendy Chunn | Macomb Community College |
| Robin Fisette | Macomb Community College |
| Dorothy Strong | Macomb Community College |
| Erin Bartko* | Northern Alberta Institute of Technology |
| Sophia Dame* | Northern Alberta Institute of Technology |
| Alexis Hill* | Northern Alberta Institute of Technology |
| Diana Semler* | Northern Alberta Institute of Technology |
| Caprice Albert | Northern Alberta Institute of Technology |
| Jada Babiuk | Northern Alberta Institute of Technology |
| Alexandrea Baird | Northern Alberta Institute of Technology |
| Barbara Berney | Northern Alberta Institute of Technology |
| Sara Blackburn | Northern Alberta Institute of Technology |
| Karen Collis | Northern Alberta Institute of Technology |
| Ericah Crumback | Northern Alberta Institute of Technology |
| Julia Desrosiers | Northern Alberta Institute of Technology |
| Roxanna Doctor | Northern Alberta Institute of Technology |
| Emily Ferdinand | Northern Alberta Institute of Technology |
| Marie Foreman | Northern Alberta Institute of Technology |
| Elizabeth Fossen | Northern Alberta Institute of Technology |
| Jennifer Friesen | Northern Alberta Institute of Technology |
| Katherine Gallin | Northern Alberta Institute of Technology |
| Jasmine Hallis | Northern Alberta Institute of Technology |
| Kayla Hotte | Northern Alberta Institute of Technology |
| Angeline Jacobsen | Northern Alberta Institute of Technology |
| Eileen Johnson | Northern Alberta Institute of Technology |
| Desislava Kancheva | Northern Alberta Institute of Technology |
| Deborah Kenakin | Northern Alberta Institute of Technology |
| Myung Kyu Kim | Northern Alberta Institute of Technology |
| Nicole Leddy | Northern Alberta Institute of Technology |
| Anna Marcus | Northern Alberta Institute of Technology |
| Michaella Matthies | Northern Alberta Institute of Technology |
| Bradley Morrison | Northern Alberta Institute of Technology |
| Kim Nguyen | Northern Alberta Institute of Technology |
| Joseph Nudelman | Northern Alberta Institute of Technology |
| Kaitlyn Paul | Northern Alberta Institute of Technology |
| Sara Pelletier | Northern Alberta Institute of Technology |
| Andrew Penner | Northern Alberta Institute of Technology |
| Spencer Reid | Northern Alberta Institute of Technology |
| Hanan Rusich | Northern Alberta Institute of Technology |
| Carrie Schill | Northern Alberta Institute of Technology |
| Kelcy Sherbank | Northern Alberta Institute of Technology |
| Florence Smith | Northern Alberta Institute of Technology |
| Robin Tarnowetzki | Northern Alberta Institute of Technology |
| Michael Thomas | Northern Alberta Institute of Technology |
| Lucie Titley | Northern Alberta Institute of Technology |
| Krystal Truong | Northern Alberta Institute of Technology |
| Netannys Turner-Wiens | Northern Alberta Institute of Technology |
| Nicole Vanderwolf | Northern Alberta Institute of Technology |
| Kayla Velthuis-Kroeze | Northern Alberta Institute of Technology |
| Daniella Walker | Northern Alberta Institute of Technology |
| Jennifer Webb | Northern Alberta Institute of Technology |
| Diane Chen* | Plaza College |
| Samantha Cipriano* | Plaza College |
| Mia Grant* | Plaza College |
| Amanda Vila* | Plaza College |
| Adrianna Filc* | Plaza College |
| Michelle Paluszek* | Plaza College |
| Mayer Weisel* | Plaza College |
| Paula Rojas * | Plaza College |
| Luisa Vertucci* | Plaza College |
| Alexis Zinckgraf* | Plaza College |
| Jennifer Palladino* | Plaza College |
| Eileen Quiles* | Plaza College |
| Joalsi Siri* | Plaza College |
| Elisa Rodriguez* | Plaza College |
| Antonette Bassi* | Plaza College |
| Daniella Brodsky* | Plaza College |
| Erica Howard* | Plaza College |
| Emma DeCorsey* | Plaza College |
| Lauren Gode* | Plaza College |
| Julissa Rodriguez* | Plaza College |
| Darla Lawson | Plaza College |
| Kathryn Russo | Plaza College |
| Cynthia Quezada | Plaza College |
| Olivia Murray | Plaza College |
| David Gordon | Plaza College |
| Marsha Bruk | Plaza College |
| Alex Diaz-Polanco | Plaza College |
| Sara Richmond | Plaza College |
| Katherine O'Hara | Plaza College |
| Radhika Rampersaud | Plaza College |
| Shantelle McIntyre | Plaza College |
| Colleen Hartie | Plaza College |
| Paula Mullen | Plaza College |
| Margeaux LaForte | Plaza College |
| Carmen Vesa | Plaza College |
| Cecilia Miranda | Plaza College |
| Isabella Weiss | Plaza College |
| Melissa Colon | Plaza College |
| Maia Morgon | Plaza College |
| Malia McDaniel | Plaza College |
| Dishawn Williams | Plaza College |
| Ramona Perez | Plaza College |
| Paradise Rosario | Plaza College |
| Elisabeth Dempsey | Plaza College |
| Colleen Hansen | South Suburban College |
| Cascidy Bandyk | South Suburban College |
| Jennifer Blum | South Suburban College |
| Amanda Castaldo | South Suburban College |
| Ema Frye | South Suburban College |
| Marissa Loring | South Suburban College |
| Lilly Martlink | South Suburban College |