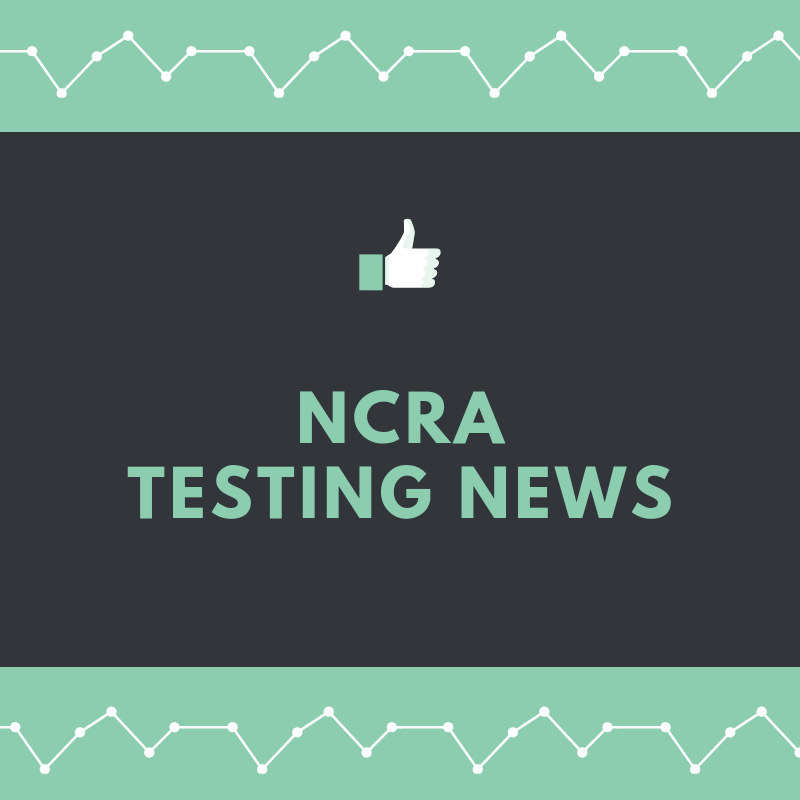 NCRA recently received an update from its testing partner, ProctorU, on the impact that COVID-19 is having on the company's services.
NCRA's Testing Department wants to share some key points from this update as you prepare to test online in May.
Test takers are encouraged to schedule their tests as soon as possible. There are a finite number of appointments available on each day, and they are filled on a first-come, first-served basis.
Wait times may be longer than normal and during peak times may be up to 30 minutes.
Test takers are encouraged to test their equipment prior to exam day.
NCRA's Testing Department is collaborating with ProctorU to do everything conceivable to keep wait times as low as possible, but the current COVID-19 situation has created extenuating circumstances, and the usual wait time of 15 minutes or less for connecting with a proctor cannot be guaranteed at this time.