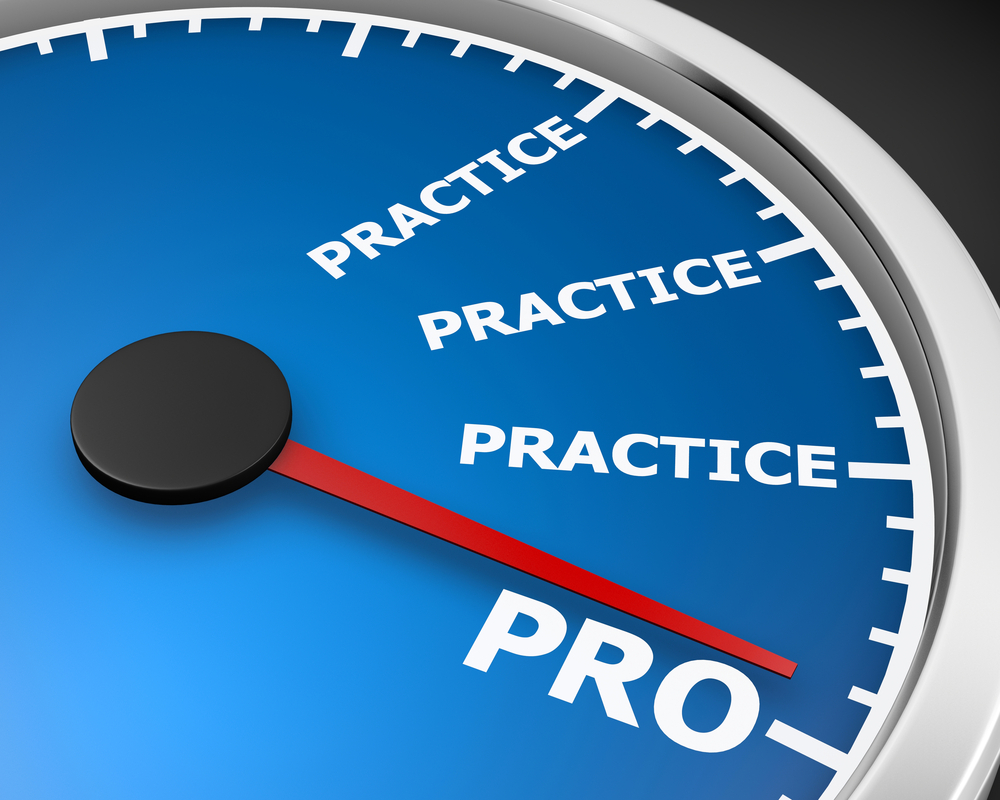 Everyone knows that practice makes perfect and during the stay-at-home orders caused by the COVID-19 pandemic, many NCRA members are taking advantage of this opportunity to hone their skills as they wait to go back to work.
Antonia Moy, an official court reporter from Ridgewood, N.Y., said that before the pandemic took hold, she would practice during downtime at work. "Nowadays I try and practice every day for at least three hours. Maintaining speed is very important. I want to be on top of my game when the time comes to return to work," said the former freelance court reporter who now works as a grand jury reporter.
Moy said her typical practice routine in today's reality is to practice to the news at 11 a.m. Later in the day, she practices again from 4 to 6 p.m., and she also returns to her machine later and practices for another two hours to Q&A dictation.
"Practicing while being quarantined is very important to me, because not only am I trying to maintain speed for work, but I am trying to get RPR certified as well," she noted.
Melanie Kilchenstein from Millersville, Md., graduated from the Reporting Academy of Virginia in 1996 and worked as a freelance reporter until 2007. She took some time off and started back in 2015 after completing a speed development class at her local community college.
Currently, she said, she spends 100 percent of her time practicing her writing because she wants to pass the 180 lit, 200 jury charge, and 225 Q&A tests so that she will be ready to report again once the pandemic is over.
"Because of being busy with work and just life in general, I didn't have time to spend on my writer like I do now. I may have looked up a brief here or there, but that's about all I had time for. Because my focus is trying to write shorter and trying to clean up some of my prefixes and suffixes, this is going to definitely cut down on editing time," she said.
Kilchenstein said she prefers to practice before noon each day before her college-aged kids wake up and the house gets busy. "I'd say I practice five days a week now. To practice, I am using My Realtime Coach, some old StenEd DVDs that I had, and occasionally I will practice to New York Gov. Cuomo's daily briefings," she said, adding that practice is very important to keep your skills at the highest level possible.
"I practice approximately 45 minutes to an hour a day. This is about 50 percent more time than before the pandemic," said Mary Long, RPR, an official state court reporter from Florissant, Mo. "I am preparing to take the RMR so I have been practicing for a while."
Long, who is still working as an official with St. Louis County, is currently using Zoom and participating in teleconference hearings for her judge, so she says the additional practice time she has been getting has been beneficial to her all around.
"I generally practice in the afternoon once our docket for the day is finished," added Long, who has been a court reporter for a total of 18 years: 10 as a freelancer and eight as an official.