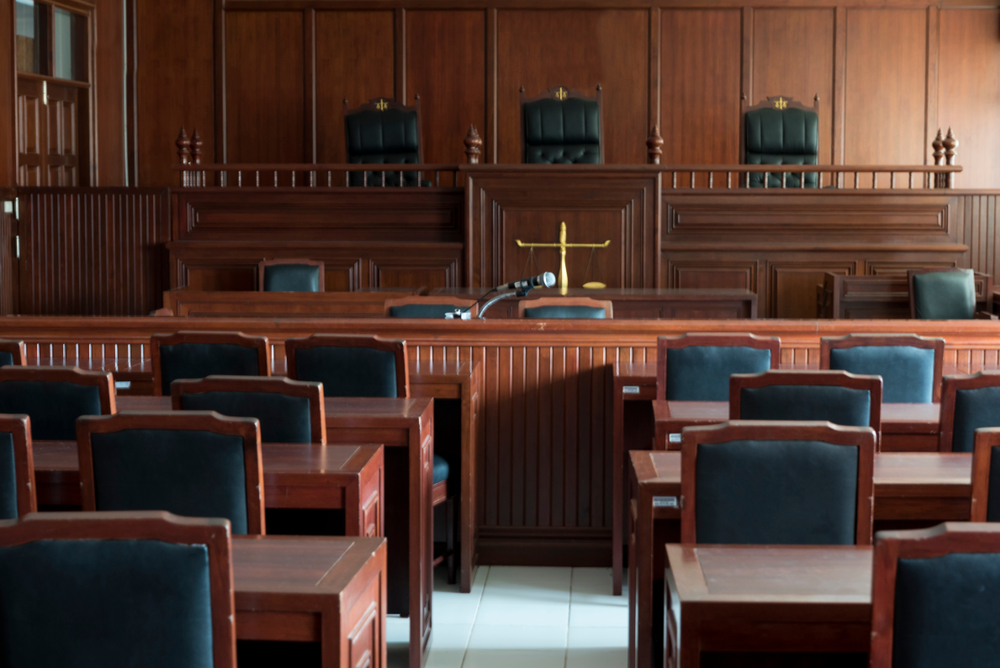 By Early Langley
The learning curve that courts face
I recently shared with the Presiding Asbestos Calendar Judge of Alameda County, Calif., a few of my thoughts on what reopening courtrooms for jury trials would be like. My email to her was prompted by confusion in everyone's minds about where and how to start the reopening. Based on reporting remote informal discovery/scheduling conferences in her department, I knew that the courts were struggling with how the jury voir dire process would work. She was happy that I started the conversation and thought that my ideas were informative – so much so that she forwarded them to the court CEO and the presiding judge.
I wanted to share them with you as well and suggest that you consider what your situation might be like as courts and the legal world reopen after the COVID-19 quarantine.
The key comes from virtual Zoom depositions of a high-risk plaintiff
The set of virtual Zoom depositions that prompted the suggestions to her involved my reporting the depositions of a high-risk plaintiff. Based on the square footage of the deposition room, the high-risk plaintiff and his attorney, one designated defense attorney agreed to by all defense, and one videographer were present. All were protected by plastic shields. The size of the room limited my ability to be present. No masks were used by the questioning attorney and the witness so that everyone remotely via Zoom could see and hear. A Zoom PC was placed in front of the witness, and another was placed in front of the attorney. The witness could see any defense attorney on the Zoom feed. Five attorneys viewed the proceedings remotely and took turns asking questions. I was the "host" and had control over who entered the virtual Zoom "room." With the help of Alameda County Designated Defense Counsel, I obtained appearances before the depo started. Until I admitted them to the "deposition room," they remained in a "waiting room," sort of like a breakout room but virtual. I was able to interrupt for a clear record. Every participant used a landline to avoid audio echoing and feedback – a significant problem. The "computer audio" option worked poorly because internet speeds vary. High-speed internet was a critical component for everyone attending.
The reopening of courtrooms using the same metric
It hit me, after my experience doing this set of high-risk plaintiff depositions, that using the same metric in the courtrooms could work. I envisioned a virtual Zoom voir dire process like this: Jurors are summoned to the VD process in groups not to exceed a 6-foot distance from one another in as large a room(s) as possible. They are assembled in multiple rooms. All wear masks. Through virtual Zoom screens placed in every room, they remotely view one prospective juror being questioned at a time in the presence of the judge, clerk, reporter, court attendant, and designated plaintiff and defense counsel. Shields are set up to protect the staff and attorneys. No mask would be worn by the attorney asking questions and no mask would be worn by the individual prospective juror being questioned. I realize that raises eyebrows, but it is almost impossible to decipher what a person is saying through a mask. Accents and quiet, soft-spoken people make it impossible for the court reporter, placed 6 feet away, to hear. The placement of microphones on lapels, a practice only employed by videographers heretofore, would be the new normal.
After the jury is sworn and impaneled, each juror is placed 6 feet apart within the courtroom with masks on. They sit far enough away from attorneys so that they cannot see their computer screens or hear any private conversations. That may limit the number of spectators allowed in the courtroom. It may limit future use of subscriber-only televised trials. Deliberations would need to be held in larger rooms.
Conclusions for the legal world
After doing virtual Zoom depos, I concluded the following, using the same metric for courts, law firms, deposition agencies, and arbitration venues: a room's square footage dictates the number of people that can be in a room; protective shields should be placed directly in front of the speakers; lapel mics and an excellent audio system are a must; Zoom technology on screens satisfies the requirement that attorneys, judges, jurors, and court reporters see and hear everyone at the same time; meticulous sanitization, masks, gloves and temperature checks become the standard.
It can work. It takes a lot of planning ahead of time, investment in large screens for Zoom, excellent audio equipment, sanitation practices. With everyone's help and everyone's patience, we can brave the new world.
Early Langley, RMR, B.A., is a freelance court reporter based in Danville, Calif. She can be reached at early.langley@icloud.com.