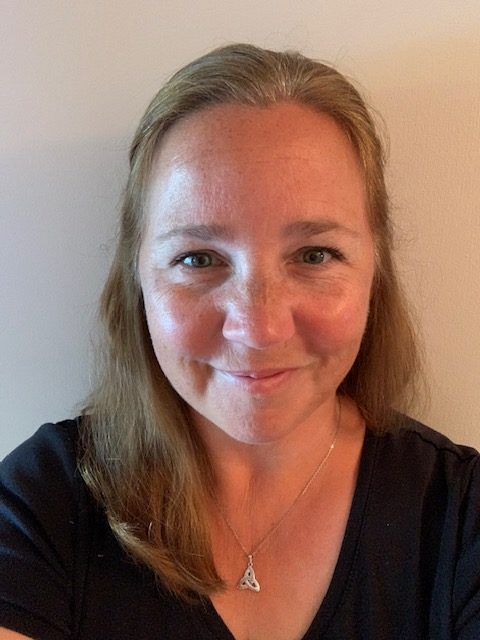 At the University of New Hampshire (UNH) Franklin Pierce School of Law, students in the Daniel Webster Scholar (DWS) Honors Program are allowed to graduate without having to take the traditional two-day state bar exam because the program involves a course built around court simulations and practical experience more than lectures. The program, which is the first of its kind in the nation, was launched in 2008 and has been accepted as an alternative to sitting for the bar exam in virtually all states. As part of the program's court simulations, several NCRA members participate by volunteering their time to do what they do best: serve as the court reporters during court simulations.
"I hadn't done any volunteer work outside of being on the board of the New Hampshire Court Reporters Association (NHCRA), so I decided to give it a try," said Sharon Saalfield, RMR, CRR, a freelance court reporter from Merrimac, Mass., and president of NHCRA, who added that she volunteered for the program last year at the urging of then association president Kimberly Smith, RDR, CRR, CRC, a freelance court reporter from Salem, N.H.
"The room is set up like a courtroom, with the court reporter next to the witness. There was no judge when I was there. Next to me were four law students representing the defense team and four law students representing the plaintiff," said Saalfield, who has been a court reporter for 27 years.
"Each student took a turn asking the witness questions. I'm not sure who the witnesses were, whether they were actual witnesses from an actual case or not. The case was an actual case, and the program uses this particular case year after year. In addition to the plaintiff and defense teams, there were many students in the room listening to the proceedings," she added.
Saalfield explained that her role in the proceedings was to act as the court reporter normally would during a trial. "I set up my realtime and gave the students access to my iPads so they could see the testimony as it was happening. At the end of the day, I was asked to give feedback to the students, which I did."
According to the UNH website, students are accepted into the DWS program prior to their second year of law school and discover firsthand what it takes to succeed in today's legal marketplace. They hone their skills in both simulated and real settings – counseling clients, working with practicing lawyers, taking depositions, appearing before judges, negotiating, mediating, drafting business documents – while creating portfolios of written and oral work for bar examiners to assess every semester.
Years in the making, the DWS is a collaboration between UNH Franklin Pierce School of Law, the New Hampshire Supreme Court, the New Hampshire Board of Bar Examiners, and the New Hampshire Bar Association. The program remains without parallel at any other law school and has drawn praise from judges, lawyers, and legal education scholars around the country.
"I think this program is extremely beneficial for those who take part in it," Saalfield said. "They get to interact with a real witness and a real court reporter and make a record. They got to listen to my feedback about how to make a proper record and how to interact with court personnel and to see firsthand what a court reporter does," she added.
"As a court reporter, I definitely benefited from taking part in this program. I got to interact with students and future lawyers that I may be working with someday. I was able to show them what the court reporter's role is in a deposition and/or courtroom and show them how to make a proper record."
Saalfield, who graduated from Hesser College in Manchester, N.H., said that as a junior in high school she was thinking about what she wanted to do with her life. Her mother, she said, suggested becoming a court reporter.
"She knew I was a good typist and that I wanted to be involved in the legal field. We went to Hesser for a visit, and I fell in love with it," she said.
"The best part about my career is the flexibility. Being a freelancer gave me the flexibility that I needed as a mom with young children. I was able to schedule days off when I needed to be there for my kids' activities or doctor's appointments. Now that my children have grown, I'm able to spend more time at home. I love traveling to different places every day for work, but it's great to be able to come home and finish my transcripts there."