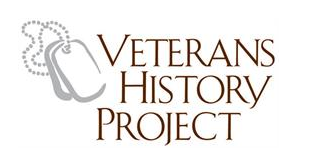 NCRF has announced that it has renewed a Memorandum of Understanding with the Library of Congress' Veterans History Project.
"We are proud to announce that NCRF just renewed a three-year Memorandum of Understanding with the Library of Congress Veterans History Project," said NCRF Chair Cathy Phillips, FAPR, RMR, CMRS, an official court reporter from Collierville, Tenn. "Collecting and preserving the firsthand accounts of our nation's wartime heroes is an honor and a privilege. Our court reporters can select veterans from the library's website or interview and transcribe a local veteran's story," she added.
Understanding the realities of war based on accounts by our wartime heroes is so appreciated that Congress passed legislation in 2000 creating the VHP. Since then, NCRA members have transcribed more than 4,000 veterans' histories.
As part of the Veterans History Project, videos, transcriptions, original letters, diaries, photos, memoirs, and historic documents related to a veteran's wartime service are preserved and catalogued at the Library of Congress. NCRA members who submit the requested documentation, keep backups of submitted work, and email and mail final documents to NCRF can earn 0.25 PDCs credit for each transcription.
To learn more about the VHP effort and how you can participate through NCRF, visit NCRF's Oral Histories page or contact Jill Parker Landsman, NCRF manager, at jlandsman@ncra.org.