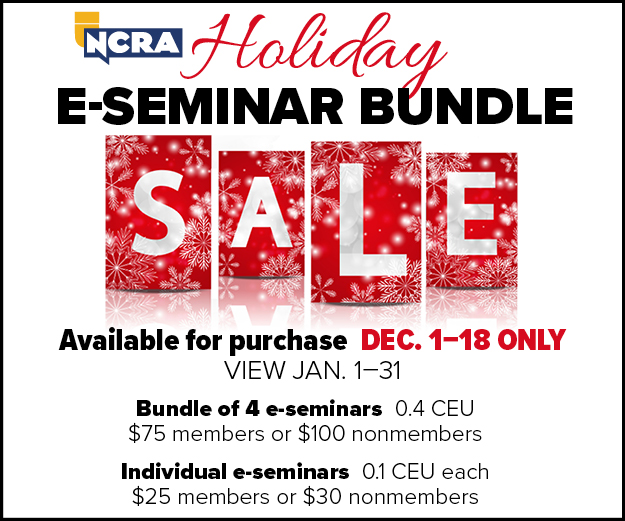 Add the NCRA Holiday E-Seminar Bundle sale to your shopping list. The four e-seminars from NCRA Connect Virtual 2020 are available at a special price for a short time.
The sessions available are:
Delegate to Dominate: Working with Scopists & Proofreaders by Lauren Lawrence, RPR (0.1 CEU)
Motivation, Beating Obstacles, Achieving Goals, and Growth Mindset by Matthew Moss, RPR (0.1 CEU)
Transitioning to Captioning 101 by Amanda Lundberg, RPR, CRC (0.1 CEU)
Web Conferencing Tips for You and Your Clients, by Dean Mueller (0.1 CEU)
A bundle of all four sessions is $75 member/$100 nonmember. Single sessions are $25 member/$30 nonmember. They are available for purchase Dec. 1-18 for viewing Jan. 1-31.