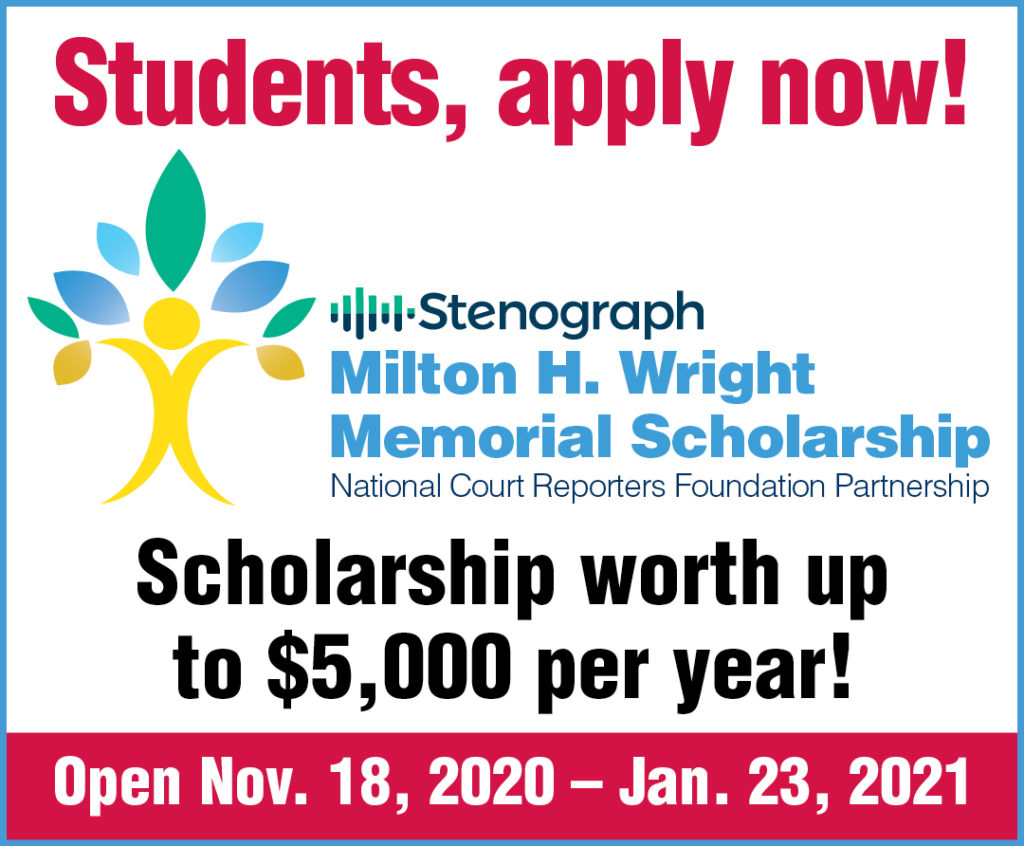 Rising student court reporters need not only spend time practicing faithfully, but they need to spend time researching scholarship opportunities to achieve their career dreams. For the second consecutive year, the National Court Reporters Foundation proudly announces its partnership with Stenograph, a provider of court reporting tools for more than 80 years. This Stenograph's Milton H. Wright Memorial Scholarship honors the memory of Milton H. Wright, the company's founder.
Valued at more than $5,000, this merit-based scholarship not only provides tuition payment but also includes the use of a student writer and software.
Candidates will be required to answer this essay question: What is one problem that you see facing the professions of court reporting and captioning today, and how would you propose to solve it through the use of technology?
All eligibility requirements, which must be followed carefully, are found here.
Notification of the MHW Memorial Scholarship is sent each November to all NCRA-approved court reporting programs. The deadline is Jan. 23, 2021, but please apply early.
Have questions? Email schools@ncra.org.