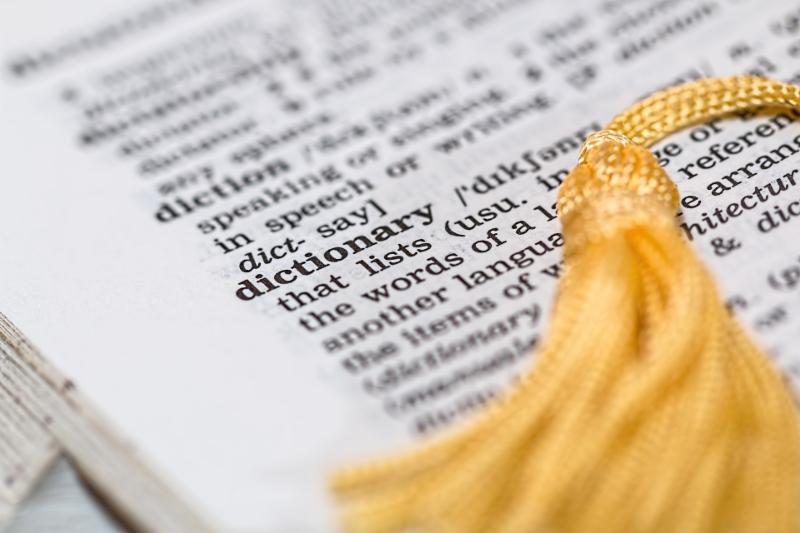 Dictionaries have chosen the words most talked about, thought about, or worried about to be the words of the year for 2020.
Merriam-Webster
Merriam-Webster chose pandemic as its word of the year. As explained, "Sometimes a single word defines an era, and it's fitting that in this exceptional — and exceptionally difficult — year, a single word came immediately to the fore as we examined the data that determines what our Word of the Year will be. Based upon a statistical analysis of words that are looked up in extremely high numbers in our online dictionary while also showing a significant year-over-year increase in traffic, Merriam-Webster's Word of the Year for 2020 is pandemic."
Other top lookups include:
Coronavirus
Defund
Mamba
Kraken
Quarantine
Antebellum
Schadenfreude
Asymptomatic
Irregardless
Icon
Malarkey
Oxford Dictionary
Oxford Dictionary couldn't choose just one word, according to their website: "The English language, like all of us, has had to adapt rapidly and repeatedly this year. Given the phenomenal breadth of language change and development during 2020, Oxford Languages concluded that this is a year which cannot be neatly accommodated in one single word."
Some of the words on the Oxford list include:
Coronavirus
Juneteenth
Mail-in
Mask-shaming
Moonshot
Superspreader
Dictionary.com
Dictionary.com also picked pandemic as its word for 2020.
"The task of choosing a single word to sum up 2020 — a year roiled by a public health crisis, an economic downturn, racial injustice, climate disaster, political division, and rampant disinformation — was a challenging and humbling one. But at the same time, our choice was overwhelmingly clear. From our perspective as documenters of the English language, one word kept running through the profound and manifold ways our lives have been upended — and our language so rapidly transformed — in this unprecedented year. That word is pandemic, our 2020 Word of the Year."