Certification is how many professions maintain their standing. But it is also a matter of taking pride in yourself and in your profession.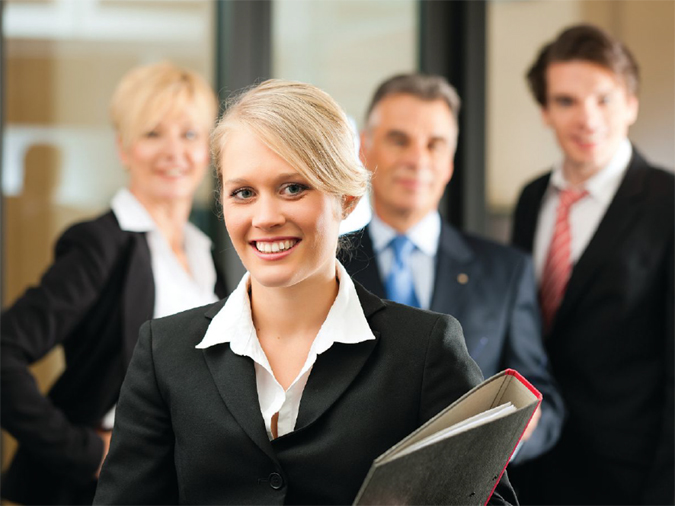 I was a court reporting student in the late 1970s. I remember when Certified Shorthand Reporters came to school to talk to us about work in the field and the great profession we had all chosen to become involved with. They were mentors like John Prout, RPR, Woody Waga, RMR, CRR, Ted Formaroli, RMR, and the late Stan Rizman and Kathy Paglione. I remember going to state conventions and feeling honored to walk the halls with "the professionals." I remember how grateful I felt when a "real" reporter would spend time with me and let me know what a great career this was going to be for me. I remember thinking to myself, "Wow, if I can just get through school and pass the test, my whole life will change when I become certified."
Way back then, it never occurred to me not to be certified. It never occurred to me not to seek, find, and attain every certification I possibly could, nationally and locally. I worked hard, very hard, and once I attained RPR and CSR status, I went on to become an RMR, RDR, and a CRR.
I can't tell you that it was easy. It took a great deal of time and effort. I attended a lot of conventions and seminars. I tried to take something away from each of those seminars that would help make me a better reporter. Continuing education wasn't an obligation; it was my duty. After all, these were all Certified Court Reporters trying to teach me and others the how and why of our profession. It never occurred to me not to make myself available to this fund of knowledge. After all, I was a professional.
WHY WAS GETTING CERTIFIED IMPORTANT TO ME?
Why? Why did I do that? Simple answer: Pride in myself, pride in my profession, and pride in my association.
But then, I live in a state that requires certification. New Jersey has had a statute requiring certification for well over 60 years. Lawyers and other professionals in my state expect — no, demand the value that a Certified Court Reporter brings to the table — the skill, knowledge, and expertise. There are even those attorneys, legal assistants, and paralegals who call court reporting firms, asking for court reporters by certification. "Can you please send an RPR to my deposition?" "Do you have a Certified Realtime Reporter available for my court hearing?"
There is a growing awareness in the legal community of the meaning of court reporter certifications. Attorneys are becoming increasingly aware of their rights under their State Court Rules regarding the officer at a deposition. In fact, the New Jersey Rules Governing Civil Practice state in part:
R.4:14-5: If the officer at the taking of the deposition is a certified shorthand reporter, the witness shall not sign the deposition.
Imagine that. The New Jersey Supreme Court, in adopting those rules, is saying that they have such faith in our certificate holders, that our certification is so strong and carries so much weight, that a witness shall not sign the deposition. Now, that's what I call respect.
I am thankful that I live in a state that requires certification. I never had to impress on a judge, attorney, or legislator why I belonged to a time-honored profession. I never had to justify my standing in the professional community. I've never had to stand up and say, "Look at me. I've worked hard. I am very skilled and legal professionals in my state know what a Certified Court Reporter is.
When I was asked to write an article on the importance of certification, I thought, well, what exactly is certification? How do I explain certification and its implications? I believe the best answer is that it is the protection of professional standing, and it is the respect that is conferred on those holding that certification.
SO DOES OUR PROFESSIONAL STANDING NEED PROTECTION?
There are many non-certified reporters working. There are states that don't require certification. There are court reporting firms that don't care whether their reporters are certified. Certification is how professionals across the board — doctors, dentists, accountants, engineers — maintain their professional standing. The employment of non-certified reporters, particularly in states that do not require certification, may not be against the law, but it can be damaging to the profession, and it is leading to the deterioration of the court reporting field.
If you are working in a state that does not require certification, you should be working and helping your association push for that legislation. Why? Because the state's failure to mandate or recognize certification is, in essence, a refusal to recognize court reporting as a profession deserving of that stature, and you deserve to be looked upon in your community as one of its professionals. If you are in a state that requires certification, you should not hire non-certified reporters. Instead, you should perhaps hire them to be scopists for your certified reporters. You should hire them as office assistants. You should encourage them to continue in school or online and to become certified so that they can legally work in your community. Encourage them the way our mentors encouraged us.
All court reporters should be working toward their certification. If you are an uncertified reporter working in a state that just passed certification, there is typically a grace period during which reporters have to show they are working toward certification. Even if you work in a state that does not require certification, consider earning your RPR through NCRA. Earning your certification gives you the chance to differentiate yourself in the eyes of your clients.
The bottom line is that you can work as a reporter; you can call yourself a reporter; but in the eyes of the professional community, until you are certified, you are not a court reporter. It is certification that demands that kind of respect. It is certification that tells your fellow reporters and the rest of the world that you are a professional. Respect is granted to those of us who are certified, and it's justified. You just don't automatically get that respect. By gum, you've earned it. You've worked hard — for years. Your fellow certificate holders know that and respect that. They've lived through the hard work, just like you. We've all seen those people walking the halls and in the seminar rooms at conventions, smiling, dressed up with the long line of ribbons stating which certifications they have and what they have done during the course of their career. When you have only one or two, aren't you just a little bit jealous? You bet. However, you also have an added respect for those individuals, don't you?
At the opening session at any NCRA convention, our association recognizes our achievements and allows us a moment to show respect to our fellow reporters. The president asks those of us in attendance: "Will all past presidents please stand. If you are an RDR, please stand. If you are an RMR, please stand. If you are a CRR, CBC, CCP, please stand. If you are an RPR, please stand." I just can't explain the sense of pride I feel when I look around and see hundreds of reporters all standing and applauding one another for the great accomplishments they all share, the self-esteem they feel in what they have achieved, and the respect they share for each other's success.
Certification is a sign of respect for our profession, for our association, and for us, each and every one. I know that I belong to a small group of very dedicated, highly skilled, motivated, and exceptional individuals known as Certified Court Reporters and Registered Professional Reporters. I owe a debt of gratitude to my mentors for instilling in me this sense of reverence for our profession and for my fellow professionals. It is an honor in which I take pride.
So if you haven't gotten your certification yet, take it from me. Spend the time, make the effort. It's worth it because when all is said and done, it's a matter of respect.
Jargon Alert
The CSR usually stands for Certified Shorthand Reporter, a certification based on a test offered in some states. Some states use Certified Court Reporter, or CCR, as their designation. CSR or CCR is usually considered a baseline measure of a reporter's skills in producing a verbatim record. States that offer a CSR or CCR usually require court reporters who work in the state to be certified. While some states are able to offer one or more tests to qualify court reporters, not all states do, and the states that require testing of court reporters vary in what they test, whether a court reporter may work without a certification, or whether a court reporter who has certifications from other states or a nationally recognized certification may practice in the state. More information on the certification practices of individual states can be found on the NCRA website at www.ncra.org/SONAR.
NCRA certifications have set the standard for excellence since 1935, when NCRA first established a certification program to individually recognize the competence of court reporters. In the first year, 27 reporters passed the exam and established themselves as "Certified Professionals," or CPs. Since then, NCRA's certification programs have become one of its most valuable membership benefits. The certification program now has three tiers of achievement and claims nearly 11,000 Registered Professional Reporters, more than 2,100 reporters Registered Merit Reporters, and 450 Registered Diplomate Reporters.
RPR (Registered Professional Reporter): NCRA considers the RPR its entry-level designation, suitable for reporters who possess the knowledge and skill to produce a verbatim record of proceedings, in addition to having a grasp of reporterrelated terms and technology. The RPR comprises both a written and skills test.
RMR (Registered Merit Reporter): NCRA considers the RMR to be the next step to advancing a court reporter's skills. Consisting of a skills test only, the RMR is designed to test speeds of 200 wpm of literary dictation, 240 wpm of jury charge, and 260 wpm of testimony, also known as Q&A. Candidates must attain 95 percent accuracy on each leg to pass.
RDR (Registered Diplomate Reporter): NCRA considers the RDR to be the epitome of achievement for court reporting test candidates. The RDR tests the court reporter's organizational and practical skills through a written test.
ADDITIONAL PROGRAMS:
CCR (Certified Realtime Reporter): The CRR test can be taken by a Registered Professional Reporter. Candidates must be able to produce a realtime translation, that is, an accurate, simultaneous translation and display of live proceedings using computer-aided translation. Test candidates must realtime a recorded fiveminute, two-voice Q&A segment at 96 percent accuracy to earn this certification.
CBC (Certified Broadcast Captioner): The CBC is an entry-level exam that measures the test-taker's ability to produce the translation and display of realtime captions in a broadcast environment. The test requires that candidates be able to use the appropriate software to create captions.
CCP (Certified CART Provider): The CCP is an entry-level exam that measures the test-taker's ability to produce realtime translation and display of live proceedings utilizing computer-aided translation.
CLVS (Certified Legal Video Specialist): The CLVS certification recognizes the role of the legal videographer in the deposition by providing them with best practices in producing videos as supplemental evidence for court. Through the CLVS program, legal videographers learn to work with court reporters during depositions.