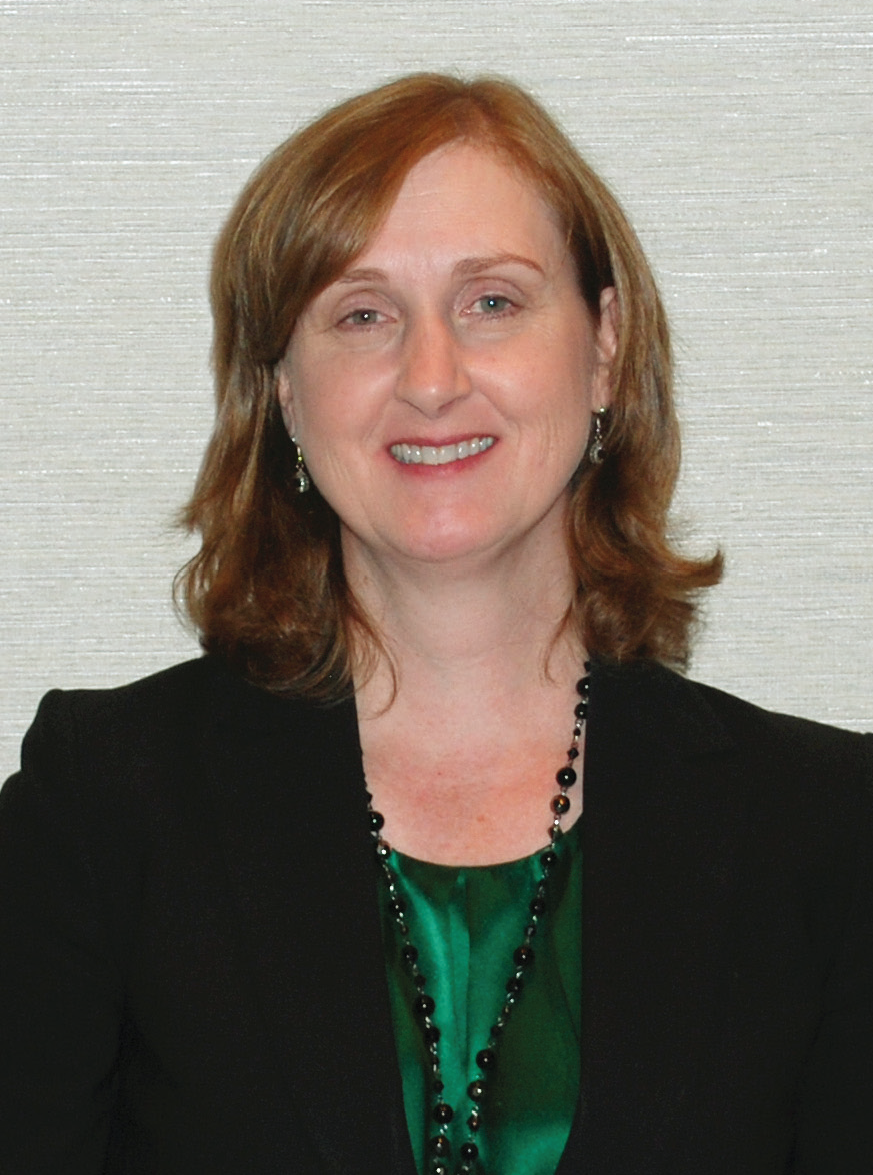 Program director of judicial reporting/broadcast captioning program at Anoka Technical College and independent captioner/CART provider.
Currently resides in Dayton, Minn.
MEMBER SINCE: 1985
GRADUATED FROM: Northern Technical College, Minneapolis, Minn.
THEORY: The Big Green Book! I'm sure it had a name!
WHY DID YOU DECIDE TO ENTER THE COURT REPORTING PROFESSION?
I loved watching my fingers fly on a typewriter, and I wanted a specific career as well. Court reporting was the perfect fit!
WHAT HAS BEEN YOUR BEST WORK EXPERIENCE SO FAR IN YOUR CAREER?
One thing I love about this profession is the flexibility in career options. I have worked as a freelancer, official, CART provider, captioner, and educator. The opportunities are unlimited.
I love how we all have our "lists" of cases! We reporters have so much to talk about when we get together. I've appreciated the opportunity to work on the O.J. Simpson trial with West Publishing, the Minnesota tobacco case, the first AIDS litigation in the 1980s, captioning NBA basketball, and so much more!
DO YOU HAVE A FAVORITE GADGET? IF SO, WHAT IS IT, AND WHY DO YOU LIKE IT?
My favorite gadget is my Kindle Fire. I use it to read, play games, and watch videos. I just need to find more downtime!
WHAT ARE YOU MOST PROUD OF IN YOUR CAREER? CAN YOU TELL US WHAT THAT EXPERIENCE WAS LIKE?
I am most proud of the work I've been able to accomplish at Anoka Tech, teaching this wonderful pro­fession to others and seeing others walk away with a deep passion for the career. I never set out to end up as a teacher; I kind of walked into this position. After I freelanced for 15 years, I decided to accept an officialship posi­tion. My office was right next to a new reporter who had literally just graduated from court reporting school! She would come out of a hearing and be so excited: "We had an interpreter! It was the coolest thing!" Every hearing was exciting for her! I felt so much joy watching her start out her career. Jill tragically died in a car accident after reporting just a couple years. Shortly after that, I found myself stepping in at the school with students taking their very first speed tests. Watching their faces light up when they wrote and knew they passed a test was just like watching Jill's face light up when she was walking out of her courtroom. The highlight of my career is sharing this profession with students and watching them start their careers!
WHAT ADVICE OR TIPS WOULD YOU OFFER TO NEW REPORTERS?
Stay involved! Be members of your state association and NCRA. And by all means, pursue your certifications. Continuing education is critical to staying vital in the pro­fession and, in turn, the court reporting and captioning professions staying vital to industry demands. Graduate, pursue certifications, and stay current with the new technology.