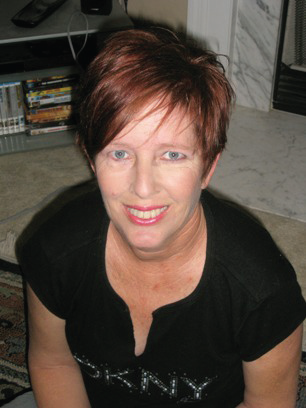 Freelance reporter & owner of Stenedge
Currently resides in Athens, Ga.
Member since: 2005
Graduated from: Austin Court Reporting Institute
Theory: StenEd
Favorite briefs:
As the author of Briefly Speaking, an e-book with more than 3,000 briefs and phrases, and a new e-book on the horizon called Medically Speaking, it's difficult to pick just a few, but if I had to pick the most useful, they would probably be from these two families of phrases:
Take a look at this document = THREUD
Take a look at that document = THRAD
Do you recognize that document = TKAORBGD
Let me hand you what's been marked = HRARBGD
Let me show you what's been marked = HRORBGD
Any brief that turns six or seven strokes into one is my favorite.
Why did you decide to become a court reporter?
Prior to court reporting, I'd been in the insurance and health care industry in multiple jobs. My childhood dream of practicing law led me to court reporting. It was supposed to be a stepping stone, and it was, but the stone has lasted 20 years.
How did you learn about the career?
I grew up in a legal family. My dad was a lawyer and a sitting judge for 50 years, and he had the first realtime courtroom in Mississippi. His passion for the law and his work ethic led me to court reporting and ultimately to Stenedge, where I get to give back what I've learned in the process.
What has been your best work experience so far in your career?
Stenedge has been a godsend for me. It never occurred to me that others would love my briefs or want to hear what I had to say about how, when, and why to interrupt the record. I just wanted to be able to provide quality training materials at an affordable price point. As it turns out, people seem to need the message, and it thrills me that I can carry on the wonderful legacy left to me by my dad, who passed away just before Thanksgiving of 2013. I've just recently created a document called "The Court Reporter's Guide to Making the Record" for attorneys and judges. The attorneys are responding well to it, and there's been interest expressed about having me speak to judges about it, as well as using it in their training manuals. It's free for every reporter to print, copy, and hand out under the "Downloads" tab at Stenedge.com.
What advice or tips would you offer to new reporters?
Number one in my book is this: Be kind and supportive and uplifting to others in this profession. If we want to be treated as professionals by other members of the legal team, we must treat each other as professionals.
Number two: Get involved, network, and educate yourself as well as others about this profession and the importance of what you do. Finding your voice as a trained, silent listener is difficult, but necessary in order to effect change.
Number three: Take care of your own bottom line: your body, your checkbook, and your values. Never undersell your talent and skill.
Have you accomplished something not related to your career that you would like to relate?
Other than raising two wonderful children, the one thing I'm proudest of is that I finished my undergraduate degree in 2011 at the age of 51, with a 3.94 GPA. I took the LSAT without studying for it, just to get a feel for the test. I scored high enough to get accepted into law school. It was a long and winding journey, but it was so worth it. Although I chose to stay in reporting and transition into educating court reporters, judges, and lawyers instead, the education alone was priceless.