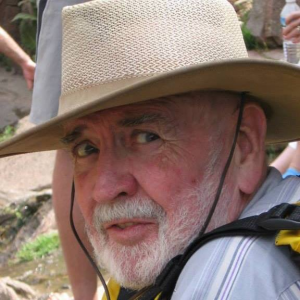 Jim Bouley, RDR (Ret.), born on February 9, 1934, in Dayton, Minn., passed away on Nov. 13, after a long and fruitful life. Jim filled his 80 years with an abundance of hard work, devotion to family, sharp wit, and good humor. He had a huge capacity for living and loving. His generous spirit influenced many generations of children, colleagues, family and friends.
Jim, a/k/a "The Fastest Fingers in the West," was a court reporter extraordinaire and competed in speed contests across the state, country, and internationally over four decades, always finishing as a champion. His many awards include the ACRA Distinguished Service Award, the NCRA Fellowship Award, and the Aurelio Award for Altruism. Although the trophies were his prizes, relationships were what he treasured most.
Jim is survived by his beloved wife, Ellie, with whom he shared 60 years of love and laughter. Jim is also survived by his devoted children, Mary, Jim, Joe, Lisa, Mike, John, Anne, and Marty, and their spouses; his grandchildren,great-grandchildren, brother, and numerous cousins, nieces, and nephews.
Services will be held on Nov. 22 at St. Cyril's Church in Tucson, Ariz. In lieu of flowers, the family asked that memorial contributions be made in honor of James Bouley to the National Court Reporters Foundation in Vienna, Va.
Online obituary may be viewed at www.bringfuneralhome.com.