Five minutes, twenty slides. What would you say?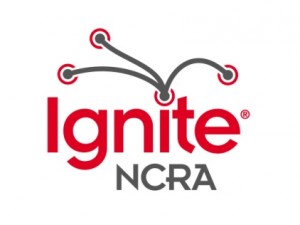 What is Ignite?
The idea is simple. Think of a technology-related topic that you're passionate about sharing with court reporters, videographers, trial presenters, and legal technology professionals from around the country. Now, imagine you only had five minutes to get your message across. How would you captivate listeners, persuade the masses, and ignite further discussion in less time than it takes to drink your morning cup of coffee?
Ignite sessions, started by Brady Forrest of O'Reilly Media and Bre Pettis of Etsy.com, have become an international phenomenon, with gatherings in Helsinki, Paris, New York, and a multitude of other locations. Presenters prepare 20 slides that auto-advance every 15 seconds, giving them five minutes to make their point.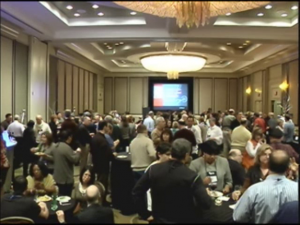 Once time runs out, the presentation is over. If you've been waiting for your five minutes of fame, this is your chance to claim it. Ignite presenters at TechCon 2012, TechCon 2013, and TechCon 2014 gave talks to standing-room-only crowds numbering in the hundreds, and the viral videos of their presentations have been viewed by thousands. So only one question remains: Are you up to the challenge?
More information about the Ignite format can be found at http://ignite.oreilly.com.
What's in it for me?
If selected as an Ignite speaker, you'll be part of one of NCRA's newest and most innovative programs, and you'll have a chance to show off your expertise and convictions to your peers. You'll position yourself as an industry thought leader, and we'll share your presentation with the world by recording and posting it on NCRA's YouTube channel.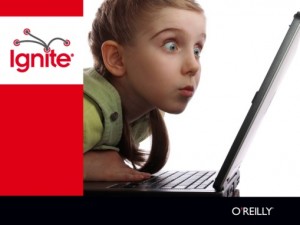 What's expected?
If your session is approved, you'll need to develop a 20-slide auto-advancing PowerPoint and start rehearsing your presentation. NCRA will provide you with a template. Preparation and timing will be key to your success.
You'll need to be available at TechCon 2015 in Denver, Colo. on the evening of Saturday, April 11, 2015. If your session is approved, we'll provide you with a more specific time slot. Due to the large number of presenters involved, each presenter will be responsible for his or her own travel expenses. The atmosphere will be business casual. Experience has shown us that the most successful speakers are those that entertain and enlighten the crowd by instilling passion, energy, and humor into their presentations.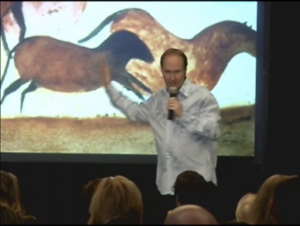 What should I talk about?
An Ignite session is part stump speech, part social club, and part seminar. You'll find the resources below extremely helpful in helping you to understand the Ignite format and choose your topic.
Here are some tips from past Ignite speakers on choosing your topic:
Choose a topic that you're passionate about, and share that passion with the audience.
Tell a story to illustrate the takeaway that you're trying to get across to the audience.
If you have fun with your presentation, the audience will too! Embrace the informal nature of Ignite presentations and work in a healthy dose of humor, pop culture, wordplay, literary references, and anything else that will hit home with your listeners.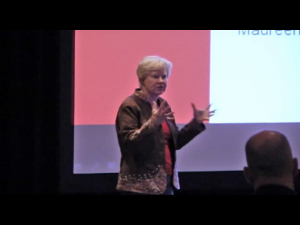 Examples/food for thought
To help get the creative juices flowing, take a look at these Ignite videos.
If you are interested in submitting a proposal for Ignite, please contact Angie Ritterpusch at aritterpusch@ncra.org.