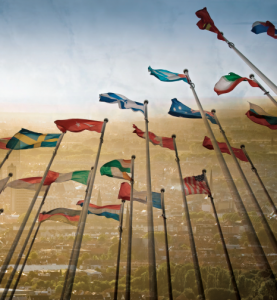 The 2015 Intersteno Congress happens July 18-24 in Budapest, Hungary, and promises attendees an array of exciting competitions, cultural activities, and networking sessions designed to generate international camaraderie. The 2015 Congress marks the 50th such event hosted by the International Federation for Information and Communication Processing and is being held at Corvinus University.
Intersteno is a worldwide federation of people, companies, professionals, and associations that use writing, typing, or voice techniques for producing text with the aim of processing communication, spreading information, and enabling public access to education and culture.
A main attraction at each Congress is watching or participating in the numerous competitions that test skills in text production and corrections, audio transcription, realtime speech capturing, and more. Tours are also scheduled so that attendees can explore the city of Budapest by bus and by foot. The event also features a visit to the Hungarian Parliament, educational sessions, exhibitors, and a number of opportunities to network with peers and colleagues from around the world.
In 2013, NCRA member Tori Pittman, RDR, CRI, a freelance reporter from Wake Forest, N.C., attended the Intersteno Congress held in Ghent, Belgium. There she competed on the international stage for the first time and won that year's shorthand/speech capturing contest in the speech recognition category (Laura Brewer, RDR, CRR, CBC, CCP, won first place in that year's shorthand/speech capturing contest in the stenotype category). In an article about her experience that appeared in the November 2013 issue of the JCR, Pittman noted that Intersteno is an opportunity like no other.
"You get to meet people from around the world, to share ideas and customs, to visit the host country's parliamentary seat, to eat great food, to see great sights, and to participate in competitions doing what you love to do," Pittman said.
Organizers of the 2015 Intersteno Congress are currently seeking volunteers to help in the testing and transcription rooms during the various competitions. For more information about volunteering or to register for the 2015 Intersteno Congress, visit Intersteno2015.org/program.
Read more about Pittman's experience.