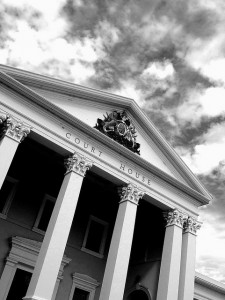 Rep. Ted Poe of Texas introduced H.R. 1566, the Local Courthouse Safety Act, on March 24, according to a press release issued by his office. The proposed legislation, which has long been sought by NCRA and its members, would provide local law enforcement with access to training, surplus equipment, and resources to improve security at courthouses.
"The issue of safety in courthouses dates back to when this nation's legal system took shape, and it will continue to be an issue of high importance for many years to come," said NCRA President Sarah E. Nageotte, RDR, CRR, CBC, an official court reporter from Jefferson, Ohio.
"The Local Courthouse Safety Act would help to ensure that violence is reduced, if not stopped, in courthouses around the country," Nageotte said.