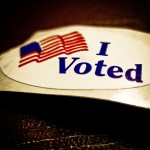 On Thursday, July 30, all eligible voting NCRA members will have the ability to vote online for seven Constitution & Bylaws amendments.
The online vote will start within two hours of the end of the Annual Business Meeting and will be open for 12 hours. The Annual Business Meeting will begin at 8:30 a.m. ET.
When voting begins, an email will be sent to all eligible voting members for whom NCRA has a valid address. Members will be sent a link to a secure voting website. The email gives detailed instructions on how to log in to the system to cast a vote.
Members who are attending the Convention, please note that there will not be voting stations. Members can vote on their phones, their tablets, or their computers. Free WiFi is available in the hotel lobby.