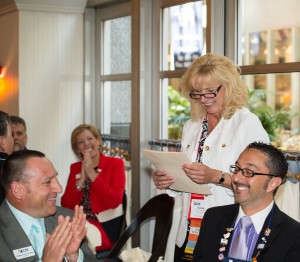 A special luncheon held during the 2015 NCRA Convention & Expo in New York earlier this month recognized 130 NCRF Angels for their contributions of $1,000 or more to the fundraising program. Twenty-eight Angels who have donated for ten years were also acknowledged.
The tax-deductible contributions to the program are used to help NCRF support the court reporting and captioning professions through philanthropic activities, including student scholarships, championing court reporter technologies, and encouraging the historic preservation of important stories through the Library of Congress Veterans History Program and the United States Holocaust Memorial Museum.
"The Angels Drive program is vital to the future of our profession. The scholarships we provide students, for some, help ensure they can complete their training," said Tammey Pastor, RPR, a freelance reporter from New York, N.Y., who is an NCRF Trustee and chairs its Angels Committee.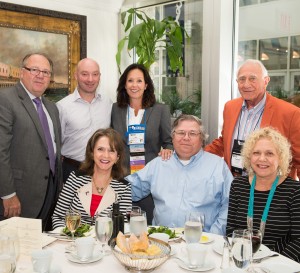 "As a Foundation, we support NCRA in its endeavors to attract young talent, our next generation of reporters. The profession has been so good to me, it's a personal joy to give back and feel that I'm making a difference," she added.
In addition to a special luncheon at the NCRA Convention & Expo, contributors to NCRF's Angels Drive program are also listed on the Foundation's website and receive a special NCRF Angel badge ribbon and pin. Qualified donors receive special five- and 10-year anniversary gifts. All donors are also listed on a flyer that is included in registration packets at the NCRA Convention & Expo and are listed on a poster displayed at the NCRF booth during NCRA events. Other benefits include acknowledgement on a plaque at NCRA headquarters, as well as on a commemorative advertisement thanking them for their support in the JCR.
For information about how to support the work of NCRF, contact B.J. Shorak, NCRF Deputy Executive Director, at 800-272-6272, ext. 126, or bjshorak@ncra.org.