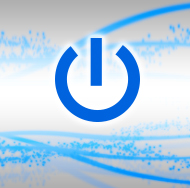 NCRA rounded up a group of articles about Windows 10 that the court reporting community has shared over the past few weeks.
On CNN Money, "Is Windows 10 really a privacy nightmare?" addresses specific privacy concerns.
In CIO, "Why you should be (very) wary of Windows 10 if you own an older PC" is an opinion piece that addresses updating from Windows 7 specifically.
In PC World, the "Cheat sheet! Microsoft releases printable Windows 10 key shortcut list" revises Microsoft's online documentation on keyboard shortcuts into one formatted page.
In Forbes, "Windows 10 Vs Windows 8 Vs Windows 7: What's The Difference?" compares the different operating systems based on several factors, including cost, support, search, minimum requirements, and security.
In USA Today, "5 secrets to make you fall in love with Windows 10" looks at five new and improved features, including the Start menu, managing updates, and the Explorer window.
In JDSupra, "Be aware of Windows 10 free upgrade opt outs" specifically discusses the issue of sharing a Windows 10 user's WiFi password.
In the Court Technology and Trial Presentation Blawg, "10 Reasons You Should NOT Install Windows 10 (yet)." provides ten questions to consider before upgrading, including if the upgrade will be done by tech support or not, the amount of free time to learn a new operating system, and its compliancy with other software.