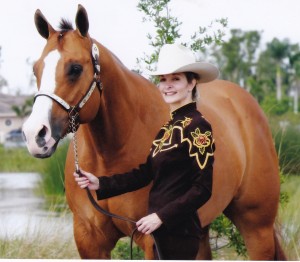 Resides in: Sunrise, Fla.
Position: Freelance court reporter
Member since: 1987
Graduated from: Southern Business College
Theory: StenEd
Favorite gadget: I can't live without my lumbar support pillow from Relax the Back
Why did you become a court reporter?
I decided to become a court reporter when a court reporter and a recruiter from the local business college came to my high school to give a presentation. I had taken Gregg shorthand in high school and liked it a lot; and since English, spelling, and typing were always my favorite subjects, it felt like a natural segue.
What was your best work experience?
In 2004, I worked on a civil trial that was originally scheduled for six to eight weeks. Little did we know, when we began in July, that it would continue throughout the summer and fall, right up until Thanksgiving, for a total of 45 trial days, daily copy. We had experts from around the world fly in to testify. I still reminisce with the reporter that I split the sessions with about the profound impact that experience had on us, both professionally and personally.
What surprised you about this career?
I was 20 years old when I started reporting in 1986. I originally dictated my notes. I stroked out e-v-e-r-y-t-h-i-n-g so I could easily dictate it. CAT software was becoming more prevalent in the mid-1980s, and my first system was Xscribe. Things like reading notes and translating them from the writer used to take a ridiculous amount of time. Now they are accomplished in seconds. While stroking everything out served me well for dictating, it has been a long road to revamp my writing to get it to the point where it is now, which is much more computer compatible. I enjoy the Facebook groups where I see veteran reporters embracing the exchange of briefs and the concept of writing shorter.
Can you tell us about a challenge you have overcome?
In the fall of 2010, a once-in-a-lifetime type of deposition was scheduled in Miami, and a friend of mine got the assignment and brought me in with her to take the deposition of Scott Rothstein, who had pled guilty to a $ 1.25 billion Ponzi scheme. It was scheduled for 10 days, and about 30 attorneys from the most prestigious firms filtered into the Miami Federal Courthouse to take his deposition. There were news crews outside and tight security inside, and, of course, I was the last one they let in to set up. I swore him in, looked over at my screen, and was horrified to see corruption in my software that I have never seen before. Things were not translating properly. Thankfully, I had a scopist and a proofreader on board, and a dear friend came to help me out with the software issue, as well as help scope the job. Surrounding myself with excellent colleagues saved the day.
Is there another accomplishment you'd like to tell us about?
My sister-in-law, some friends, and I belong to a charity group, Plantation Acres Equestrian Foundation. We hosted a benefit horse show in March of 2014, and we raised more than $5,000 for the South Florida SPCA.