The NCRA Board of Directors met Nov. 14-15 to discuss the business of moving the association forward. Among other topics, the board approved an update to the Code of Ethics and the Policies and Procedures Manual. In addition, the board approved an update of charges for the Nominating Committee to ensure that the committee will be able to find strong candidates for future slates. The board voted to shift the fiscal year from Oct. 1–Sept. 30 to Jan. 1–Dec. 31 beginning in 2017.
"Our Board Meeting was very productive, thanks to our talented staff who provided thorough and succinct information on a variety of topics, which enabled all the hardworking and dedicated board members to make well-informed, fact-based decisions on many different issues affecting our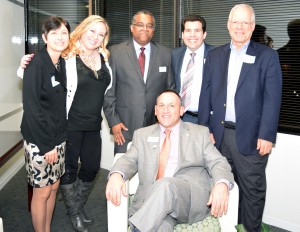 timeless profession and NCRA," said NCRA President Steve Zinone, RPR, an official court reporter from Canandaigua, N.Y.
Members from around the area and around the country came to visit NCRA headquarters for an open house on Saturday evening. The open house gave the attendees an opportunity to celebrate and enjoy the new space as well as see where the day-to-day running of the association takes place. About 80 people attended, including the board, members of the association, staff, and family members. Photos from the event are available on Facebook.
"NCRA's new headquarters is organized, efficient, and welcoming and quickly felt like a home away from home during the two days I spent there," said Cheryl Haab, RPR, a freelancer reporter from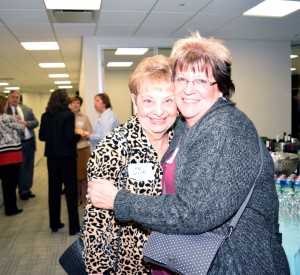 Van Nuys, Calif. "Not only is the space a laudable testament to reporting history and technology with its impressive displays of machinery throughout the office, but the headquarters also nicely represents the level of professionalism that we have come to expect from our parent organization. On walls and desks and whiteboards throughout, the brilliants minds at NCRA have left evidence of their continuous brainstorming for the profession with Post-it notes, advertising concepts, and timelines delineating the history — and future — of our profession. I encourage any reporter in the area to take a few hours to stop by the new world headquarters and meet the friendly faces who staff it."
NCRA's offices have been designed to accommodate any members who are in the area and need a place to work, whether to simply check email or conduct business. With some advanced notice, all members are welcome to drop by and enjoy their "home office away from home."