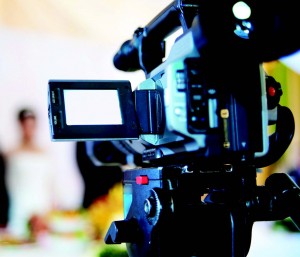 Space is filling up for NCRA's 2016 CLVS Spring Event at the Association's headquarters in Reston, Va., March 11-13. To date, only five slots are left for the three-day seminar, which is led by some of the best and brightest in the legal video profession. The seminar gives CLVS certification candidates with experience in video-recording depositions and courtroom proceedings a skill level that follows accepted Rules of Civil Procedure.
Candidates for NCRA's CLVS certification must complete a three-step process: attend the CLVS Seminar, pass a written knowledge test, and pass a hands-on production examination. Steps two and three can be taken in any order once step one is completed.
"My goal for 2016 is to become CLVS certified," said Andrea Kreutz, who is registered for the seminar and the production exam. "It will mean that I am dedicated to providing quality services to our clients."
Kreutz has been working as a videographer for just over six months for Huney-Vaughn Court Reporters, Des Moines, Iowa. She thinks one of the greatest benefits of attending the Spring Event will be the opportunity to learn from experienced videographers.
"I hope we are provided with recommended practices that will make our jobs easier. Also, I hope to learn the best way to educate attorneys on how videography works," she added.
Nicholas Sanfratello, a videographer with Jenson Litigation Solutions, Chicago, Ill., is also looking forward to learning the necessary skills to become a CLVS for his company when he attends the seminar.
"Having the certification will mean that I have opened the doors to be a legal videographer and to explore what else I can do with this great achievement," said Sanfratello, who has just recently entered the videography field.
NCRA's CLVS Spring Event also offers an Experienced Track, which allows qualified experienced legal videographers the opportunity to attend only the mandatory Saturday session of the seminar followed by the CLVS production exam on Sunday.
NCRA's CLVS Council is made up of a group of experienced legal videographers who volunteer their time and share their real-world experience when leading the CLVS Seminar. Their vast experience provides a huge benefit to the candidates who attend. Participants in the CLVS Seminar also experience valuable networking opportunities that can lead to future job assignments.
For more information about NCRA's CLVS certification or to register for the upcoming seminar, visit NCRA.org/meetings or contact Angie Ritterpusch, Assistant Director of Professional Development, at aritterpusch@ncra.org.