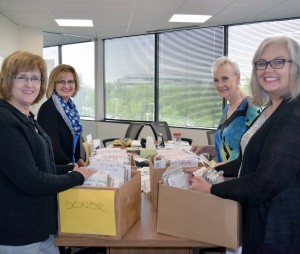 Six court reporters from across the country raised more than $35,000 during NCRF's annual fundraising phone-a-thon between April 27 and May 6. The volunteers made thousands of calls and generated donations from $10 to $995 over the course of two weeks.
The annual phone-a-thon supports NCRF's programs, including:
the Oral Histories Program, which raises public awareness about the court reporting profession by capturing and transcribing the poignant oral histories of American wartime veterans, Holocaust survivors, and attorneys who have provided pro bono services;
the Student Initiatives Program, which provides four scholarships to high-achieving students each year and free student memberships to NCRA for those students who transcribe two histories from the Oral Histories Program;
the New Professional Reporter Grant, awarded annually to a stand-out emerging court reporter in his or her first year out of school; and
the Corrinne Clark Professionalism Institute, which educates students and new reporters about professionalism, branding, and building a successful career.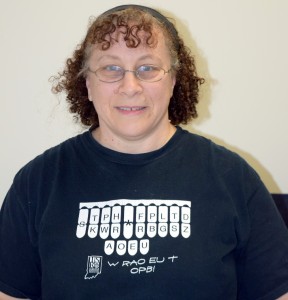 "It is my absolute pleasure to be able to give back to NCRF knowing that this is one way for me to pay it forward and help those who are pursuing the path to court reporting," said Michael Hensley, RPR, a freelance first-year reporter from Evanston, Ill., who contributed to this year's phone-a-thon. "During my time as a court reporting student, it was such a blessing to receive help with costs of schooling to ease the burden of financial stress. I'm grateful that NCRF provides this opportunity, and I highly encourage every working reporter to pitch in to keep the dream alive for those wishing to join our ranks."
Volunteers for this year's effort included Kathy Cortopassi, RMR, CRR, CRC, Dyer, Ind.; NCRF Trustee Jane Fitzgerald, RMR, Des Moines, Iowa; NCRF Trustee Joan McQuinn, RPR, CMRS, Rockford, Ill.; former NCRF Trustee Laurie Shingle, RPR, CMRS, Pleasant View, Utah; Bonni Shuttleworth, CRI, CPE, Crestwood, Ill.; and NCRA President-elect Tiva Wood, RDR, CMRS, Mechanicsburg, Pa.
"Volunteering to help raise awareness and support for the Foundation and its many generous programs is an exciting honor," said Wood. "Making the calls is a wonderful opportunity to talk with members, learn more about them, and ensure that they know how important their donations are and how appreciative the Foundation is of their willingness to give. I would urge anyone who wants to experience an opportunity to reach out to their fellow members and to experience the meaningfulness of volunteering to support a profession they are passionate about to consider helping with future NCRF fundraising activities."
"NCRF launched its annual phone-a-thon in the mid-1990s and has relied on using member volunteers to make the calls rather than an outside company because of the high success rate of the peer-to-peer outreach," said B.J. Shorak, NCRF Deputy Executive Director.
"I have participated in the phone-a-thon on several occasions," said Fitzgerald. "I volunteer because I feel it is important to support your profession through its Association and Foundation — and I enjoy talking with reporters across the country!"
If the volunteers missed you during the phone-a-thon or you'd like to give to NCRF, please call 800-272-6272 to make your 100 percent tax-deductible donation.