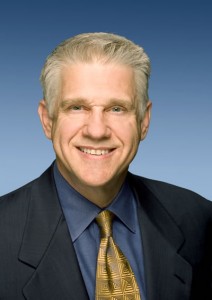 Professional speaker and humorist John Wagner will address the topic of "Pride in the Profession" when he takes the stage as the keynote presenter during the Premier Session of the 2016 NCRA Convention & Expo being held Aug. 4-7 at the Hilton Chicago, Chicago, Ill.
Wagner, who has helped thousands across the country laugh and learn through the use of humor, has presented more than 500 professional programs to clients that have included the American School Counselor Association, BFGoodrich, Blue Cross Blue Shield, General Electric Co., Honda Motor Co., IBM, the IRS, Toyota, and others.
Wagner holds bachelor's and master's degrees from the University of Cincinnati. He is a licensed clinical counselor and a nationally certified counselor, and he also is certified in reality therapy. He served as a dean and an administrator at the Cincinnati State Technical and Community College for 18 years, and he now serves on its faculty as well as a national motivational speaker. Wagner has also worked as a stand-up comic.
In addition to the keynote presentation, the 2016 NCRA Convention & Expo also features an array of sessions geared to this year's theme of members being the architects of their future. There will be special sessions and presentations specifically for students and educators as well as the Certified Realtime Captioner Workshop, the Certified Legal Video Specialist Seminar, a vendor-packed Expo Hall, and numerous networking opportunities.
For more information, see the schedule at-a-glance, or to register for the 2016 NCRA Convention & Expo, visit NCRA.org/Convention.