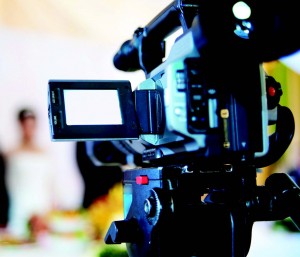 Space is filling up for NCRA's 2016 CLVS Fall Event at the Association's headquarters in Reston, Va., November 5-6. Only twelve slots remain for the Production Examination, invigilated by NCRA's CLVS Council. The Council is made up of a group of experienced legal videographers who volunteer their time and share their real-world experience when leading the CLVS Seminar and overseeing the exam. Their vast experience provides a huge benefit to candidates.
Candidates for NCRA's CLVS certification must complete a three-step process: attend the CLVS Seminar, pass a written knowledge test, and pass a hands-on production examination. Steps two and three can be taken in any order once step one is completed. The Fall Event is an opportunity to complete step three, which for many will be the final step on their path to the legal video profession.
The production exam not only tests the candidate's grasp of what they have learned but is also a fantastic opportunity for candidates to experience a real-world scenario. During the exam, candidates run the show at a staged deposition and are graded on their ability to follow video deposition guidelines and produce a usable, high-quality video of the deposition. Two members of the Council observe proceedings and two additional members review the video recording and observations noted before giving a final grade. The passing grade of 70% is not easily given, so passing and gaining the CLVS certification is a true achievement.
Having this certification opens the doors to becoming a legal videographer. It demonstrates proven ability tested under real world conditions by expert legal videographers. It proves to any employer the candidate's sincere desire to achieve. What better way to start the new future that lies ahead once this certification is achieved.
For more information about NCRA's CLVS certification or to register for the upcoming production exam, visit NCRA.org/clvs or contact clvs@ncra.org.
Natalie Dippenaar is NCRA's Professional Development Program Manager. She can be reached at ndippenaar@ncra.org.