Resides in: Christiansted, St. Croix, U.S. Virgin Islands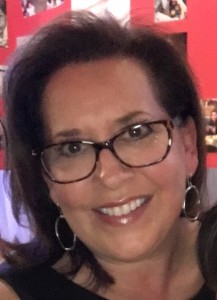 Employment: Freelancer
Member since: 1982
School: Lane Community College Adult Education in Eugene, Ore.
Theory: Definitely not computer-compatible, but have spent my career trying to make it that way.
What is your favorite brief?
NERDZ (In other words)
Why did you decide to enter this profession and how did you learn about the career?
A family friend, who was a civilian court reporter in the Coast Guard, said that I would be good at it, that I'd make a lot of money and travel. Hello? I was hooked.
What has been your best work experience so far in your career?
My best — and most stressful — experience was one month after I had just moved to St. Croix. I came back from lunch and was asked if I'd like to go to Japan the following month to cover depositions of the chief design and testing engineers for Suzuki. I'd never met the attorneys, whom I was supposed to meet up with in the Las Angeles airport. Twenty-five people in the room, two interpreters who fought over technical words, and oh, did I mention no luggage for four days? Yes, it was quite an experience.
What was your biggest hurdle to overcome, and how did you do so?
I used to tolerate bad behavior and constant interruptions during depositions, but over the years, I got over it. I nip that in the bud right away. It just makes for a better record and saves my nerves! Learning accents. We are a melting pot of cultures and dialects here. I do my research and make sure my spellings are as perfect as possible.
What surprised you about your career and why? 
The misconception of our profession. Some think we are overpaid secretaries, and some think we walk on water and really do appreciate what we do. Really, most don't have a clue of our training and what actually goes into a transcript. Thirty-four years later, I'm still being asked when we will be replaced by a tape recorder.
What do you consider your greatest professional accomplishment?
I'm able to provide top-quality reporting services for a small community. Providing pro bono transcript to the local Legal Aid. And I'm still here despite major hurricanes, constant power outages, and a very, very high cost of living. Believe it or not, I don't edit on the beach drinking a pina colada.