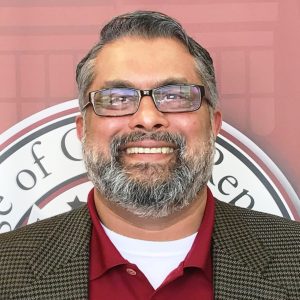 Use of technology – school
Jay Vettickal, CRI
College of Court Reporting
Hobart, Ind.
College of Court Reporting's campaign to recruit new students this fall had significant impact on enrollment. CCR created its #PlusOne campaign in an effort to promote the profession of court reporting and captioning careers. The objectives included increasing public awareness and interest, as well as
having more students take the first step toward entering one of the professions. The goal of the promotion was to have those working in the profession reach out to prospective students and get them to just try it. CCR took the first step by offering a free five-week online introductory course, "Hooked on Court Reporting," for almost 60 students. The goal is to introduce prospective students to the professions and the opportunities related to court reporting.
CCR launched the #PlusOne campaign using social media and email marketing to garner the support of all working professionals. Here is how it worked: CCR emailed more than 3,500 working court reporters and firm owners asking them to help promote court reporting to the people they already knew. They were further asked to explain "Hooked on Court Reporting" to those same people and ask them to participate in the program's free course in order to learn more about what it is like to become a court reporter.
The program's strategic partnerships with working court reporters, professionals, and employers amplified its efforts by tapping into word-of-mouth marketing. The #PlusOne campaign was designed to challenge all court reporters and those affliated with the professions to help one student start at an NCRA-certified program. "The truth is, the faster we familiarize the public about these amazing and important professions related to court reporting, the more people we will have to fill those vacancies," said Vettickal of the program. CCR's social media efforts increased lead generation by more than 40 percent, and the responses to email blasts allowed more than 60 prospective court reporting students to participate in the "Hooked on Court Reporting" course. Ultimately, CCR was able to start more than 30 percent more students in the fall of 2016 as compared to the fall of 2015.