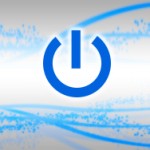 The Technology Committee recently shared a number of links for staying connected through email or remote conferencing or even for hooking up to TV.
"I use MS Outlook 365 in the cloud for email. I can access it from anyone's computer," says Nancy L. Bistany, RPR. She shared a link to Microsoft Outlook's updates in early 2017.
Jon Moretti, CLVS, shared the Zoom video and web conferencing service. "We use it internally considering I'm 100 miles away from our main office, and of course we use it for both iPad/PC as well as conventional videoconferencing," he says.
Chase Frazier, RMR, CRR, CRC, recommends using the Xbox to connect to live TV. "You can hook up your cable box to your Xbox and be able to watch all of the streaming apps and your cable box all on the same HDMI input through your Xbox, so you don't have to fiddle with multiple remotes. You just need the Xbox controller to control everything," he says.