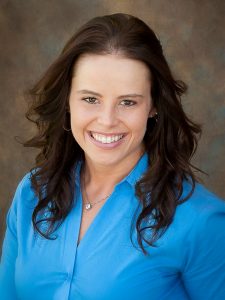 Currently resides in: Boise, Idaho
Employment type: Firm owner, freelance reporter, and CART and broadcast captioner
Member since: 2000
Graduated from: Boise Court Reporting Institute
Theory: Phoenix
What are your favorite briefs or tips?
My theory taught me to always come back for my endings, but just recently, I've started "tucking in" all of my endings, and it's made a huge difference in my writing.
Why did you decide to enter this profession and how did you learn about the career?
I had just turned 16 when I finished high school, and my parents were terrified to send their little girl off to some big university. My mom did some research and discovered our local court reporting school. I had grown up playing the piano and always had a love for English and grammar, so it was truly a match made in heaven.
What do you consider your greatest professional accomplishment?
I truly believe that obtaining all of my certifications has been my greatest professional accomplishment. So much work goes into each one, but it is by far the most worthwhile thing I ever could have done, especially so early in my career. My certifications — and the knowledge and skills I gained in achieving them — have opened so many doors and given me opportunities beyond my wildest dreams.
What has been your best work experience so far in your career?
I have had many wonderful experiences in my nearly 15 years as a reporter, but I would definitely say one of the highlights was working for VITAC and having the opportunity to caption many major events happening in the United States and all around the world, including getting to caption the Olympics on two different occasions. It's a very humbling experience to know that you're a part of documenting history.
Do you have a favorite gadget or tool? Why is that your favorite?
I am an absolute realtime nerd, so I think my favorite gadgets would have to be my iCVNet and iPads for streaming realtime. They are so versatile and can be used in so many different ways, from providing realtime in depositions to doing CART in a wide variety of settings.
Would you like to share something about yourself?
In our profession, stress relief is a must. For me, that stress relief comes in the form of kickboxing, much to the dismay of my wonderful parents who are forever concerned about my precious hands. My clients have been known to warn witnesses at the beginning of depositions that: "You better not talk too fast. Andrea has a mean right hook."
An added bonus was my ridiculously handsome kickboxing instructor, who subsequently became my husband! We just celebrated our two-year anniversary this past September.