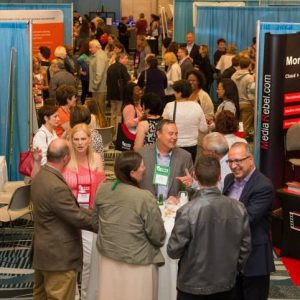 Dozens of vendors will showcase the latest in new products and services specifically for the court reporting and captioning professions at the 2017 NCRA Convention & Expo, Aug. 10-13 in Las Vegas, Nev., at the Planet Hollywood Resort & Casino. Vendors will offer products that include software, equipment, support services, and more. Several new products are also scheduled for debut.
Visitors to Alderson Reporting at Booth #228, for example, can learn more about the reporting opportunities the firm has to offer as well as enjoy the sweet giveaways that will be on hand, according to Amy Derr, the firm's resource development division director.
Stop by Booth #223 to learn more about Caption First's customized realtime training and find out how it can expand your work options into stimulating and lucrative new areas, said Karen Rudd, CRI, the company's representative. "Whether you're an experienced writer or are just setting your sights on certification, find out how this one-on-one guidance will impact your career," said Ruud.
Julie Lessa invites Expo participants to visit her at Booth #5-1 to see the latest in personal protection. Lessa is a retired official court reporter and independent Damsel in Defense director. "I was passionate about my court reporting career, and now I'm just as passionate about my Damsel mission: to equip, empower, and educate women on safety," she said. Visitors to the booth can also register to win a free stun gun.
Take a chance on winning an iPad Mini with a stop at Booth #106. Once there, visitors can find out more about the many exciting national and international opportunities DTI has to offer. The firm is a legal-process outsourcing company that serves law firms, corporations, and government entities around the globe.
Caroline S. Lloyd, cofounder of Expert Depos, will be at Booth #127 to answer questions about how freelance reporters can generate revenue by selling past deposition transcript copies. "We are not a deposition repository, and our service is complimentary to court reporters," said Lloyd. "We will be raffling off great prizes like bottles of wine and Fitbits." Lloyd will also be presenting at the Convention.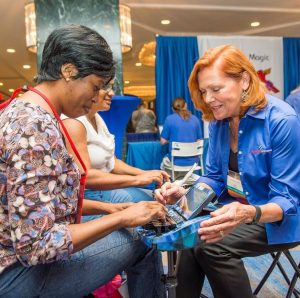 At Booth #224, representatives from Henderson Legal Services will be sharing chocolate along with information about the many opportunities the firm has for court reporters nationally and internationally.
Find out what's new at Dictionary Jumpstart/LearnToCaption, the one stop for all things realtime, said Missy Richeal, a company representative. Visitors to Booth #129 will be eligible to win a module of the company's Dictionary Jumpstart software valued at $279 as well as a copy of each book written by broadcast captioner Anissa Nierenberger, RPR, CRR, CRC, CRI.
Representatives from MacCormac College will be at Booth #T-4 with information about the school's new push to recruit faculty and educators for both on-campus and online courses. MacCormac College is the nation's third oldest nonprofit college offering the longest-standing court reporting program.
Attendees should be sure to check their registration packets for Pengad's scratch-off card and bring it to Booth #123 to receive a free prize. The company will also be offering Convention-only special pricing on all of its products and be displaying its newest microphones and the ChargeHub Supercharger.
PohlmanUSA Reporting Company, a recognized national provider of technology-driven court reporting and litigation services, will be at Booth #220. Visitors will learn more about the firm's products and services. Named a Top Workplace by the St. Louis Post-Dispatch for three consecutive years, the firm is always seeking skilled reporters nationwide.
Expo attendees can also see the newest features of the Xpression writer and Winner 2017 software at ProCAT, located at Booth #108. In addition, ProCAT representatives will be highlighting the benefits and positive income potential of Case.Pad. Visitors to the booth can also register to win prizes in celebration of 35 years serving the court reporting profession.
Representatives from My Realtime Coach, located at Booth #105, will be on hand to show reporters, firms, and schools how to P.A.S.S.: Prepare for Accuracy, Speed, and Success. This year, the program aims to unlock higher levels, earn achievements, and share success on social media while schools can use the platform to find, test, and reward the best students and reporters.
A stop at Booth #211 will offer a tour of the court reporting management software developed by RepAgencyWorks. The firm's software handles calendars, production schedules, document storage, invoicing, payroll tasks, and more, no matter the size of the firm.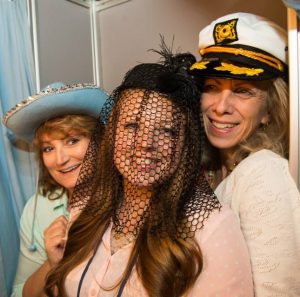 Located at Booth #2, Reporter Suite, the app for managing reports, invoices, payees, expenses, and time tracking, will be launching version three. Version three features in-app invoice payment processing along with an expansion for freelance, state, proofreader, and scopist support. "We are very proud to announce our partnership with Stenograph, enabling Reporter Suite invoice integration within the 'Finish Em' workflow within CATalyst," said the company's representative Robyn Ellan. "This is a landmark release culminating from hundreds of requested features and performance enhancements."
Stenograph, located at Booth #111, plans to show off its stylish and fun new bags and accessories, and promises attendees a few other big surprises. According to Star Levandowski, the company's director of marketing, visitors can also expect some amazing deals.
Meet the two new models Stenovations will be introducing in its Zenith line of writers. Located at Booth #116, company representatives will demonstrate software that links to a foot pedal, which facilitates toggling between multiple keyboard layouts, including a QWERTY option, to simplify writing numbers or fingerspelling.
Kerry Brunner of StenoWorks invites visitors to stop by Booth #213 and shop the largest variety of court reporting products at the Convention. "Products include steno machines both new and refurbished at great prices, ergo chairs, ergo and mini keyboards, writer accessories, keypads, microphones, exhibit stickers, Zuca writer cases, and lots of other steno products," he said. Visitors can also drop off their business card for a chance to win a free writer overhaul and cleaning.
Visitors to Thomson Reuters/RealLegal, located at Booth #126, will learn how the firm provides clients the confidence that their transcripts are tamperproof and secure. The firm is also giving away a free security gift to each visitor as well as the opportunity to register to win a grand prize of an HD wireless security camera system.
Making its debut is Transcript Manager, a new app created by a court reporter. Located at Booth #5-2, visitors can expect to see how the new product can help manage their workloads, meet deadlines, and still have time for life.
Since 2005, Translation by Design has been providing translation and interpretation support to legal professional, including depositions, arbitrations, med-legals, trials, etc. Stop by Booth #104 and learn how Translation by Design can help avoid costly events such as late or unqualified interpreters at depositions.
According to Brian Clune, CLVS, attendees who stop by YesLaw at Booth #124 will get to see the company's new HTML-interface update to its online repository as well as new features to its PDF transcript production tool. In addition, every visitor to the booth will receive a free 8-gig flash drive.
Below is the complete list of the vendors that will be on this year's Expo floor:
Advantage Software, Booth #130 and 131
Alderson Reporting, Booth #228
Alpha Innovation, Booth #226
Caption First, Booth #223
CRC Salomon, Booth #4
Damsel in Defense, Booth #5-1
DTI, Booth #106
eCourt Reporters, Booth #219
Esquire Deposition Solutions, Booth #3
Expert Depos, Booth #127
Expo Enterprise, Booth #221
FirstLease, Booth #107
Hardeman School of Court Reporting & Realtime, Booth #102
Henderson Legal Services, Booth #224
Learn to Caption, Booth #129
Litigation Services, Booth #206
LitUp, Booth #122
MaCormac College, Booth #T-4
Mercer Consumer, Booth #218
My Realtime Coach, Booth #105
Pengad , Booth #123
PohlmanUSA, Booth #220
ProCAT, Booth #108
Remote Counsel, Booth #125
RepAgencyWorks, Booth #211
Reporter Suite , Booth #2
StenEd , Booth #1
Stenograph, Booth #111
Stenovations, Booth #116
StenoWorks, Booth #213
StreamText, Booth #225
Thomson Reuters, RealLegal, Booth #126
TK Design, Booth #205
Transcript Manager App, Booth #5-2
Translation by Design, Booth #104
TransPerfect Legal Solutions, Booth #207
The Varallo Group, Booth #222
Visual Discovery, Booth #128
YesLaw, Booth #124
Nevada Court Reporting Association, T-2
Florida Court Reporting Association, T-3
Another Convention & Expo highlight will be a Premier Session featuring keynote presenter and Las Vegas icon Steve Wyrick, known as the Daredevil Magician, who will motivate the audience as he shares personal insights to his success sprinkled with a touch of magic. In addition, NCRA's 2017-2018 Board of Directors will be installed, the 2018 Distinguished Service Award winner will be honored, and the results of the National Speed and Realtime Contests will be announced. And don't forget the array of top-notch speakers addressing the topics and issues relevant to today's court reporters, captioners, legal videographers, students, and school officials.
Registration is available on-site at the Planet Hollywood Resort & Casino, 3667 Las Vegas Blvd., South, Las Vegas, Nev.