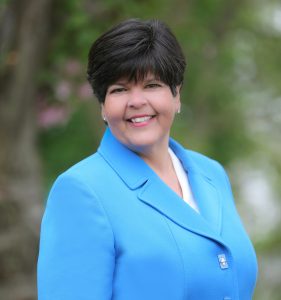 The following is the speech given by 2017-2018 NCRA Immediate Past President Nativa P. Wood, FAPR, RDR, CMRS, at the Annual Business Meeting at the 2017 Convention & Expo in Las Vegas, Nev.
Wow – that year whizzed by! It feels like just five minutes ago I was talking to you about the year to come and poof – here we are and I now get to tell you what we accomplished.
Together, we accomplished so much, from increasing benefits to our members through a new savings program to upgrading the Association's online testing and increasing the number of members who are committed to becoming certified in their areas of specialty.
Communication with the membership is a huge factor in any association's success. NCRA members are now more informed than ever about what's happening in the profession as well as within their national organization, thanks to the continued success of the JCR Weekly newsletter, a newly launched Angels quarterly newsletter, and the reinstatement of the PAC newsletter. We also launched a very successful quarterly student newsletter.
While communicating with our members is essential, communicating with others outside of our Association is paramount in raising awareness of the profession that we hold so dear. The 2017 Court Reporting & Captioning Week did just that. There were proclamations in 17 states, media coverage reached nearly 108 million consumers, media outreach generated $167,100 in public relations value, U.S. Representative Ron Kind from the great state of Wisconsin officially recognized the week in a speech before the U.S. House of Representatives on Feb. 14, and the first NCRF Hard-of-Hearing Heroes Project event was held Feb. 18 at the Hearing Loss Association of America in Bethesda, Md.
My favorite thing about Court Reporting & Captioning Week? It's a perfect combination of NCRA providing resources to our members, who then go out and make all that I just spoke about happen. It's the quintessential grassroots effort. And it works.
I mentioned the Hard-of-Hearing Heroes Project and that is the perfect segue to talk about what our volunteer members do for NCRA and NCRF. On Feb. 18, we had members drive from three hours and two hours away to provide services to capture the stories of the veterans – captioners and court reporters. Even if they lived locally, they still gave up a Saturday to volunteer.
The work that is accomplished by our volunteers is nothing short of remarkable. I would sit in on committee conference calls, sometimes late at night, and listen as ideas were shared, solutions were vetted, and implementation was monitored. These extraordinary reporters are the backbone of our Association and I would like to thank each of them for what they've given to NCRA this year.
Some other highlights I'd like to share: the largest attendance at the Firm Owners Executive Conference in five years. The Firm Owners Committee and NCRA staff worked hard to make that happen. We also launched NCRA Leadership Training that includes a monthly webinar series to help educate state leaders on successfully running an association and held the first regional leadership conference to provide greater access to state leaders to participate in hands-on training. Stay tuned for a leadership conference coming to your neck of the woods soon! NCRA's Government Relations Department is available to all state associations as they face challenges at home.
Sometimes a program is so good, it takes off like wildfire. That would certainly define the launch of the A to Z Intro to Machine Shorthand program this past year. A to Z is a free six-to-eight week course taught by volunteers to those interested in a potential career in court reporting or captioning. Steno machines are donated by generous reporters and captioners for the attendees to use. So far, 25 programs have been completed or are currently in progress, and there are eight programs with a definite fall start date and 22 with a tentative fall start date. 153 people have participated, with 41 going on to court reporting school. And by the way, there's more data coming that will only bolster those numbers.
Please consider starting your own A to Z program. All of the facilitating materials you need can be found at DiscoverSteno on NCRA's website. We even have a listserv for group leaders to help each other with ideas for promoting the classes, how to obtain steno machines, and locate sites to hold the classes.
Of course, there is work that remains. Recruiting students to our profession and getting them through school successfully is still the top priority. And nearly equal to that is increasing NCRA's membership. The bottom line? We need students entering court reporting school to ensure the future of our profession, and we must increase membership to ensure the future of this Association.
I thank the Board and NCRA staff for their work and contributions to the common good, and I wish Chris much success as she leads the way in the coming year.
It has been an honor to serve all of you. Thank you.
Read all the news from the 2017 NCRA Convention & Expo.